I got my package already!!! This is so exciting. It was beautiful in Indiana today and I took a walk and when I came back there it was-- my cats and I QUICKLY dug in! WHOOOO hooooo, my yarn porn is so yummy!! Raynbow was even kind enough to include a DROP spindle and some awesome fiber so that I CAN LEARN to spin too. Thank you soooo much Raynbow!! I have one more little thing to do for yours-- I should send out tomorrow or Friday! Now for pictures!!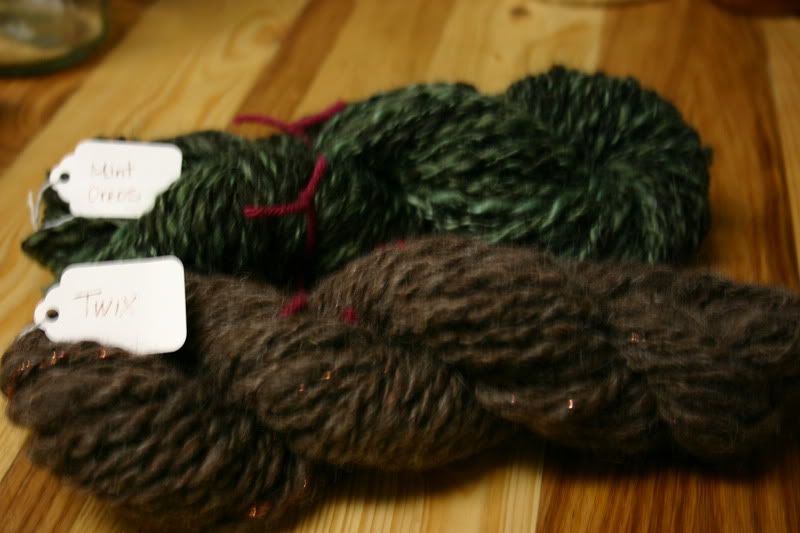 the pretty colors of my 'larger' skeins. one is called mint oreos the other-- twix yummm i knew this would make me hungry.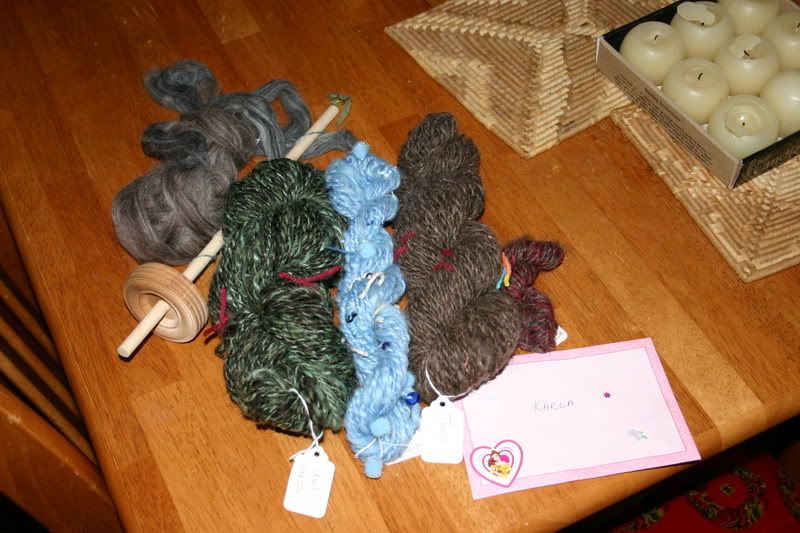 the package in its entirety. YAAY!
thanks a billion. I had a great first swap. I hope my package can make you as happy...