I've been lurking around here for about a month now....reading posts...getting ideas....
This site got me really wanting to spin my own yarn. So, I went on eBay and bought a spindle. Here's my FIRST yarn: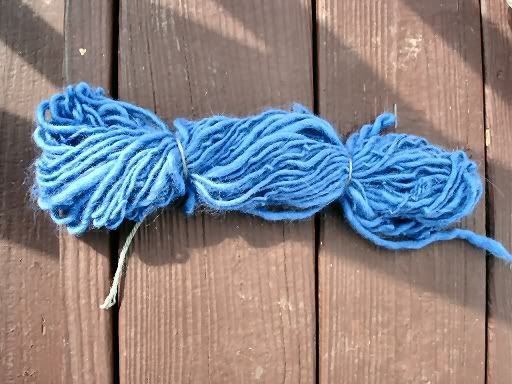 I got this drop spindle on eBay: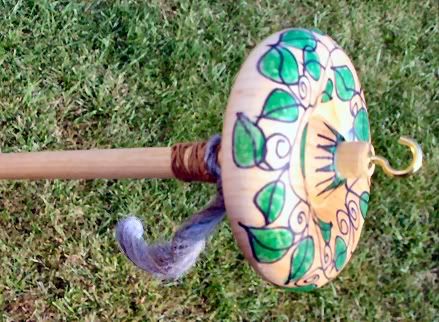 Close-up of the yarn: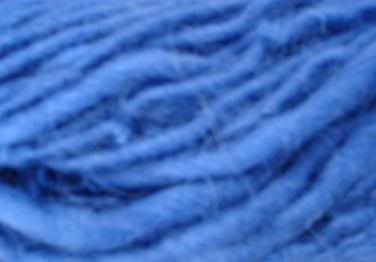 I have more pictures of the spindle AND yarn at
http://photobucket.com/albums/v310/kallbrier/Crafty/
!!!
I bought a pound of undyed wool today. I also bought 1/2 lb. of dyed black merino, 1/4 lb. of wine red, and a 1/4 lb. of dark blue. I'm super-duper excited!