I haven't made soap in some time, but I'll be teaching a class at the local Michaels in 20 days...so I figured I'd better brush up on my skills. I've made even more soap since picture time, but this should do for now!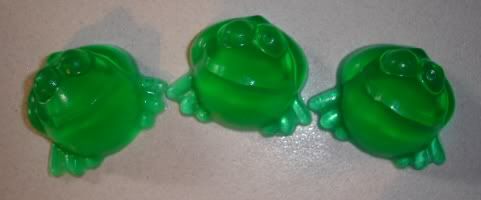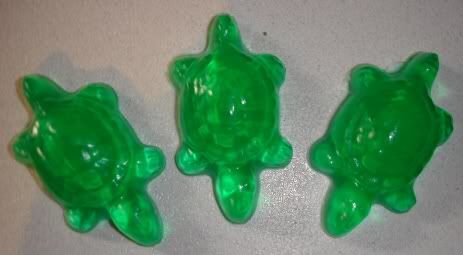 These are my frogs and turtles. They are green (dur!) and they have eucalyptus-mint as the scent. It smells fantastic, and it's supposed to be a stree reliever! I made the turtles for a girl who is having a baby tomorrow! She is a turtle fanatic. ...I have no idea what I'm going to do with the frogs.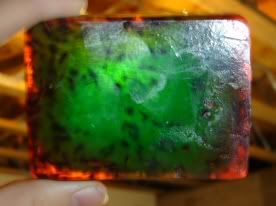 This bar is all kinds of fun. The reddish outer layer is scented with the eucalyptus-mint stress-reliever, but the inner scent in the bluish is vanilla-lavendar, used for relaxation. There are apricot seeds for exfoliation and eucalyptus leaves for stree relief in the soap.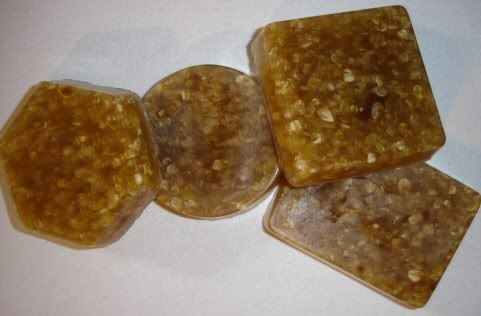 This is my cinnamon and maple sugar oatmeal soap. My mom swears up and down this is some of the best stuff she's ever used on her face. I love the yummy smell and everyone wants to take a bite out of them.