I made my first real batch of lip balm! And it's all-natural, too.
I love this recipe! I got it from the Soapmaker's Companion.
The story: my fiance has trouble with cold sores, so I made him a castor oil and essential oil blend to put on his lips. He used it all up and said it helped, but that it also dried and irritated his skin. My solution: a moisturizing lip balm for healing PLUS moisturizing. It turned out great! I'm very happy with the product.
Ingredients:
Wheat germ oil, coconut oil, castor oil, jojoba oil, beeswax, and vegetable glycerin
My essential oils: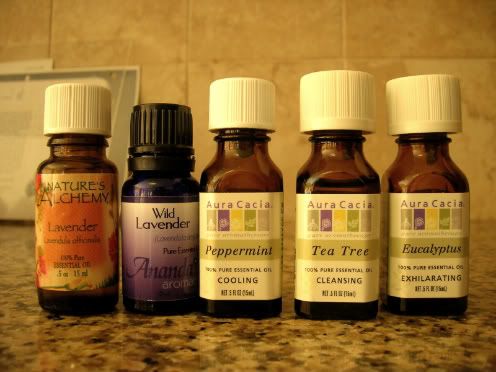 Got my pots ready: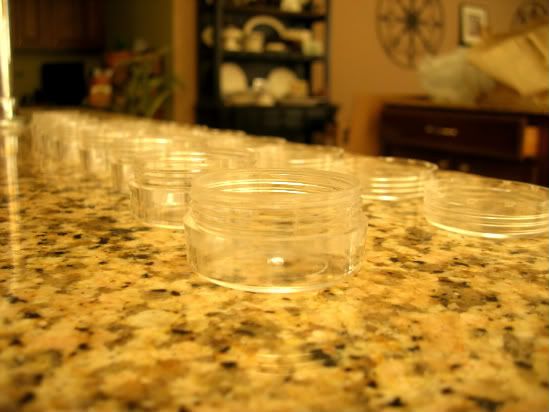 Melting ingredients on the stove-top:
After pouring into the pots:
The recipe I made seemed small, but it made eight .5-oz pots. I added peppermint EO to all of the pots, and a mixture (peppermint, lavender, tea tree, eucalyptus) to my fiance's special balm.
It turned out wonderfully! It is very moisturizing but not greasy at all. I will definitely be using this recipe again! Enjoy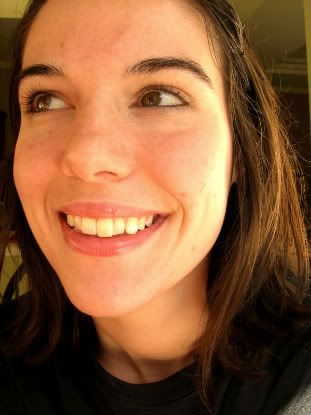 Loving my new lip balm!