I was window shopping online the other day for gift ideas and came across a scarf at ModCloth for $49.99... which I thought was a bit expensive. After taking a second glance, I figured I could easily make one for a fraction of the cost to send to my bestie in Chicago.
Here's the original at ModCloth that I based the design off of:
http://www.modcloth.com/shop/scarves/oh-what-a-scarf
It took me about 3 hours to finish the whole project... The flower turned out a bit smaller than I wanted... I should've added another round of petals but I've never crocheted a flower before so it was a learning experience... The flower, just like the one at ModCloth, is a detachable barrette so it can be taken off or worn in the hair. I might even make a set of flowers for her to change the color of it once in a while or wear a couple on it at a time since they turned out smaller.
Here's the completed project: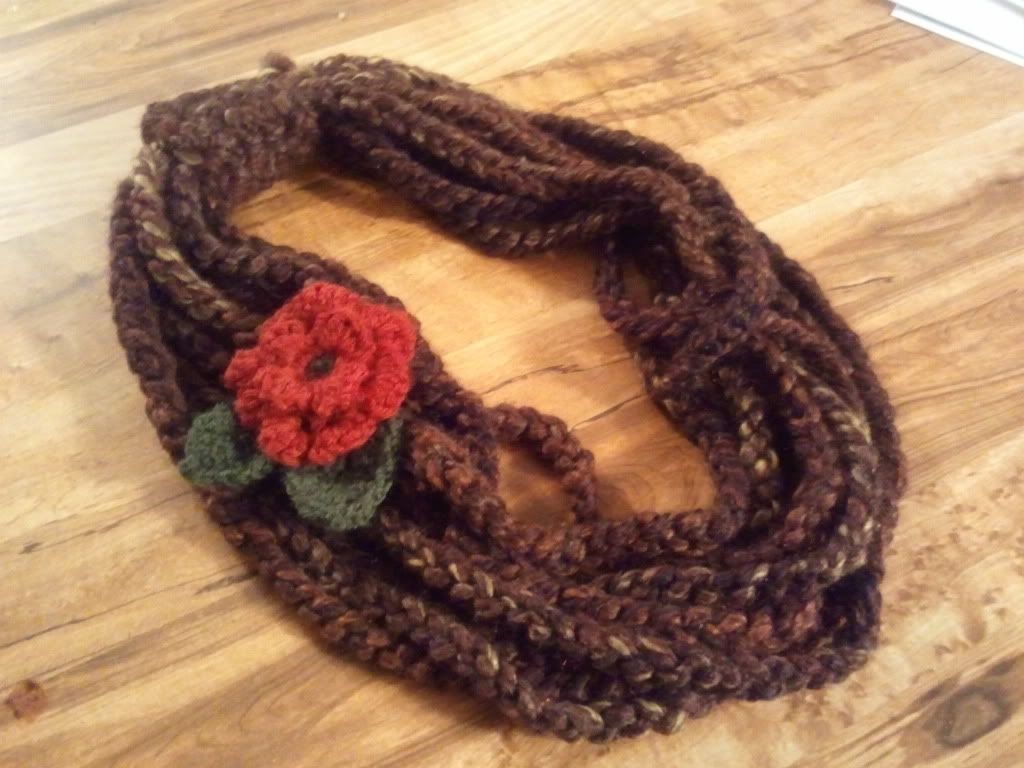 Let me know what you think!
I need to hurry up and mail it before I decide to keep it for myself (although nothing's stopping me from making another!)...