Ummm... recently reread this book and realized how magnificent it is. Inspired me to make a prince. Umm... he's made from Crayola's Model Magic and is painted with acrylics. All colours used were hand mixed by myself from the primaries, black, and white. Not really a doll, but I couldn't find anywhere better to put him. Took about three hours all together.
Picture number one is the little prince with the book... and the drawing that inspired me. Check out the quarter for size reference.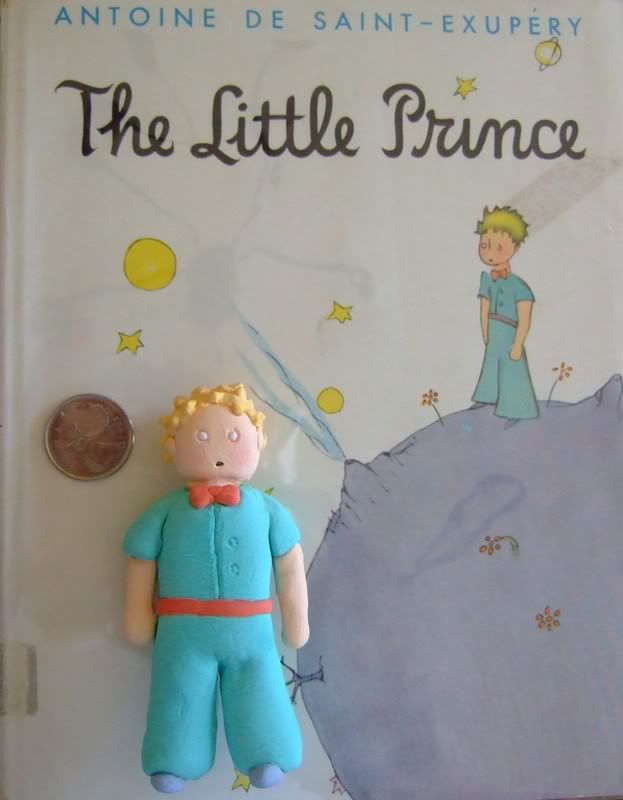 Picture number two is the multiview shot. See the details, full body with my hand, and the prince on his little wire stand, sitting on top of th book.
Hope you like it as much as I do!