I received a few days ago from avscerline, and I am REALLY sorry it's taken me so long to post! (I did PM at least) ANYWAY, she sent me an amazingly gorgeous tote AND matching zipper pouch to carry my hideous uniform to work! The uniform feels less embarrassed about its polyesterness when it's hanging out in this beautiful bag!! I am in love with the fabric! It's so perfect! And amazingly well made! I bow to Avscerline!!!! THANK YOU!!!
swoon: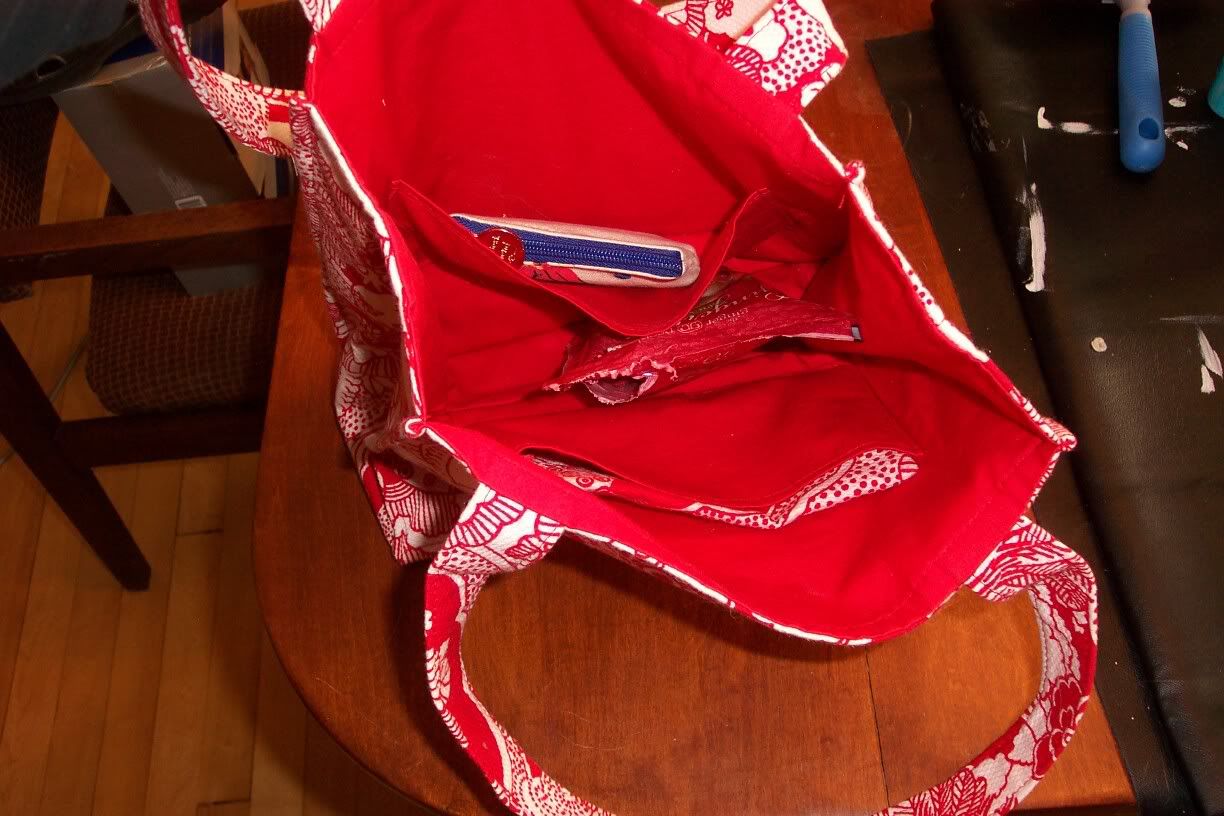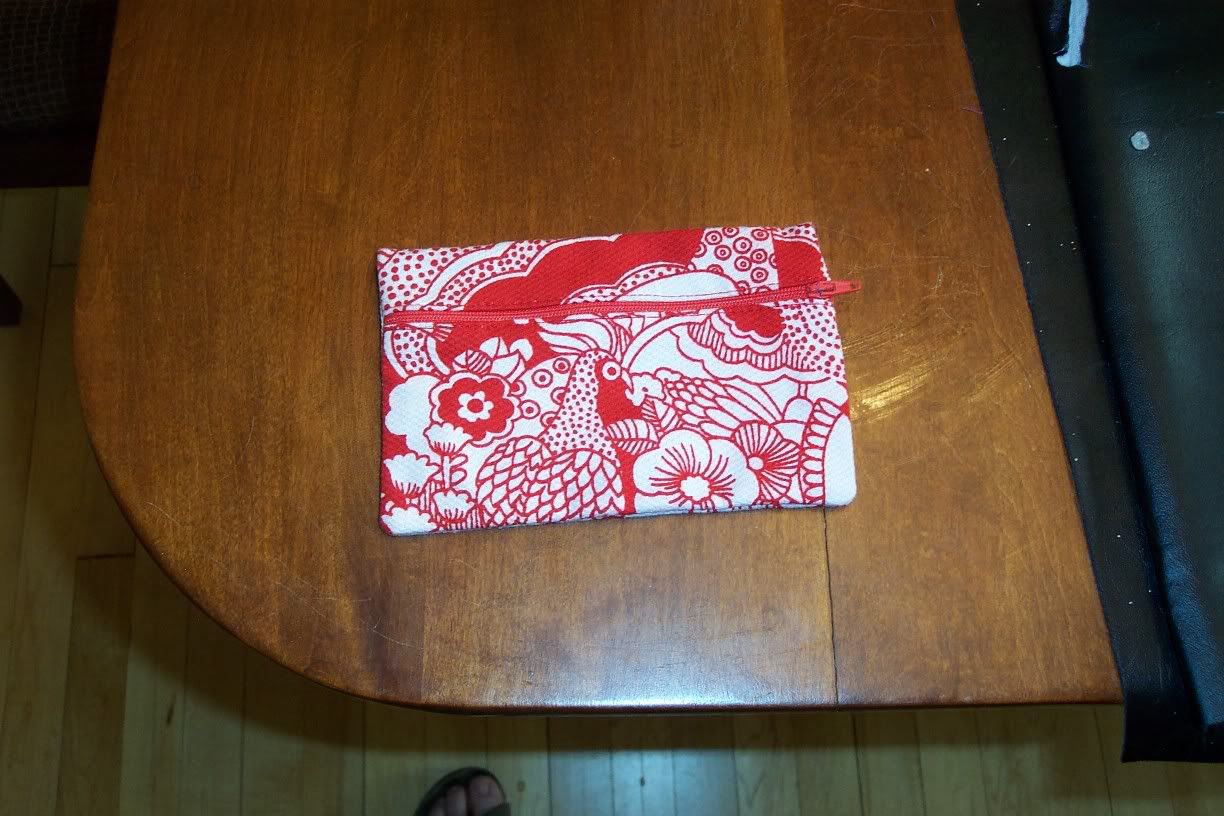 <-- look how she cut it with a bird right on the front cause I love birds!
How I wish I could sew like that!!