This is my colage of a fish dreaming. Its a tribute to the things that inspire me and is made out of all the stupid little things I collect in hopes of one day doing something with them.
The fish, which is my own little design that I draw everywhere is made out of bottle caps, advertising CD's, coke cans, and chocolate wrappers. The background is an old train timetable with a boarder of train tickets. The whole thing is mounted on the board my 21st birthday cake was mounted on.
The 'bubbles' that surround the fish are made out of the base of the cokecans. One has a picture of Franz Marc, my favourite painter, who inspired me to create the fish design in the fist place and the other has an original sketch of the fish in it surrounded by shards of broken CD.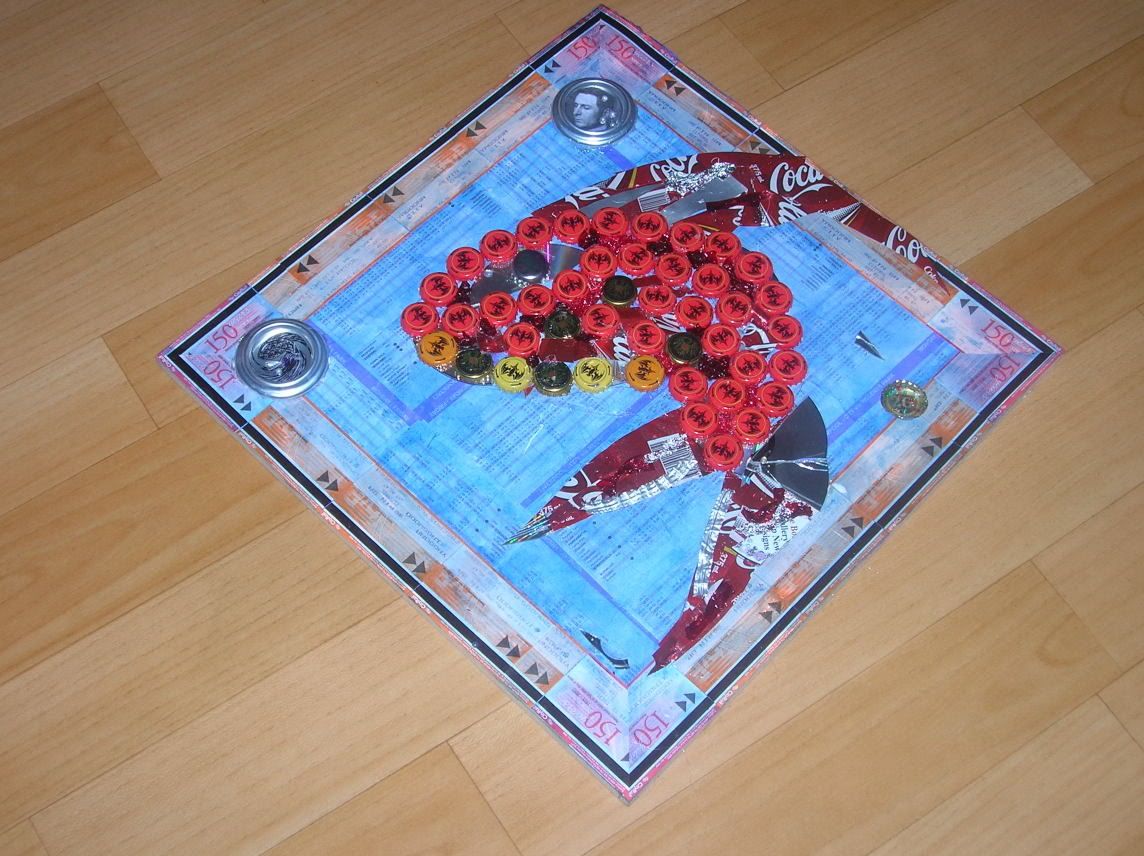 excuse the state of my photo, I've had so much trouble loading it!
I can post more pictures of the details later if you guys are interested.
Here they are: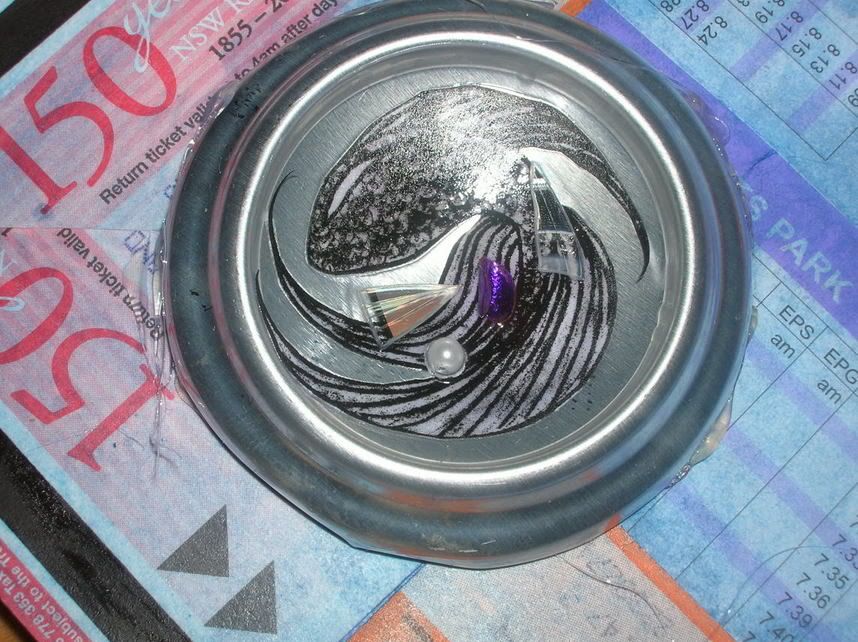 This is the bubble with the fish in it, its like he's contemplating himself, which I like.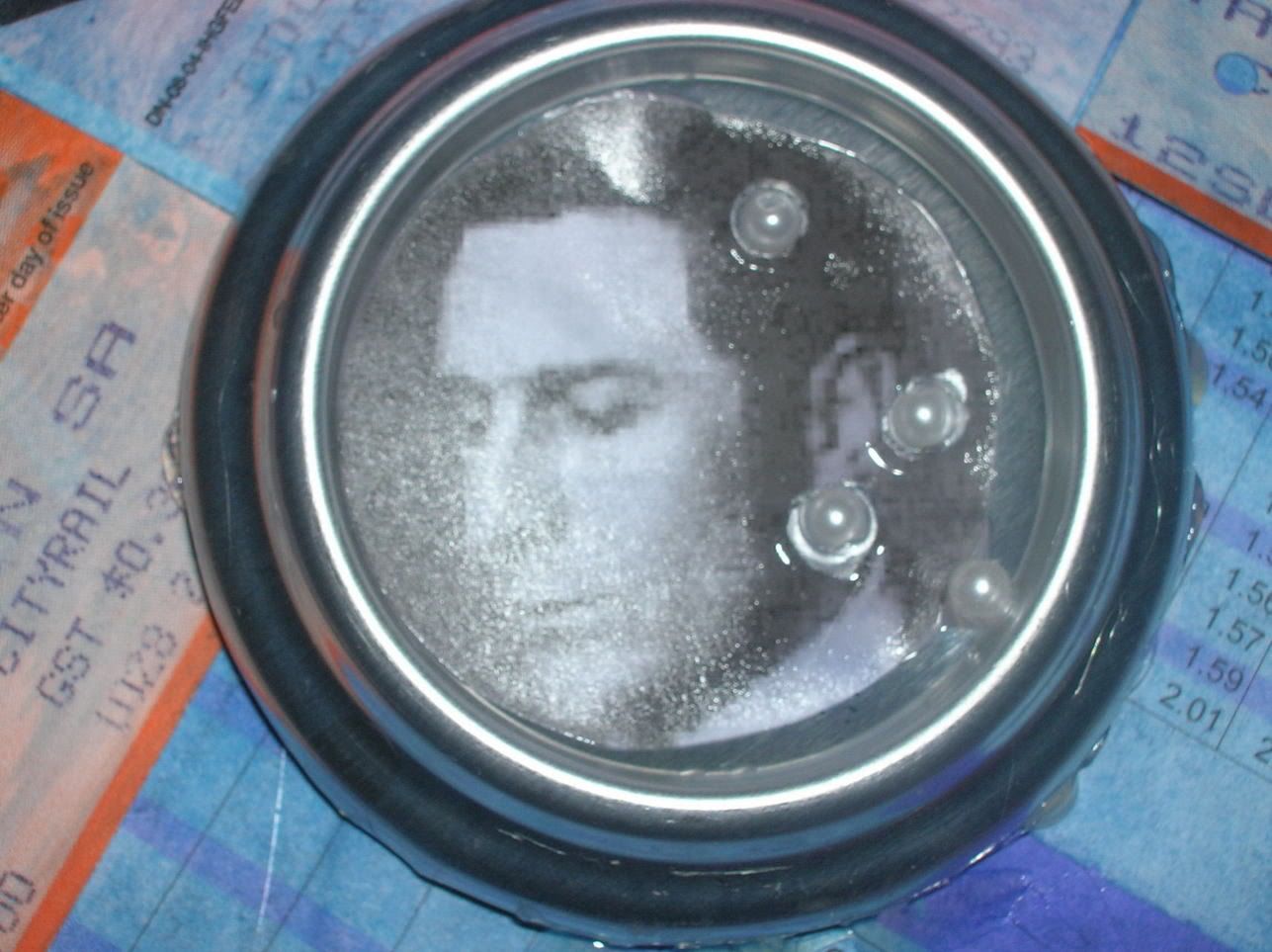 And here's the bubble with Franz Marc. I love this one, its so simple. I think it might be my favourite part. Its kindof hard to tell but there are some plastic pearl from an old bracelette down the right hand side of the picture.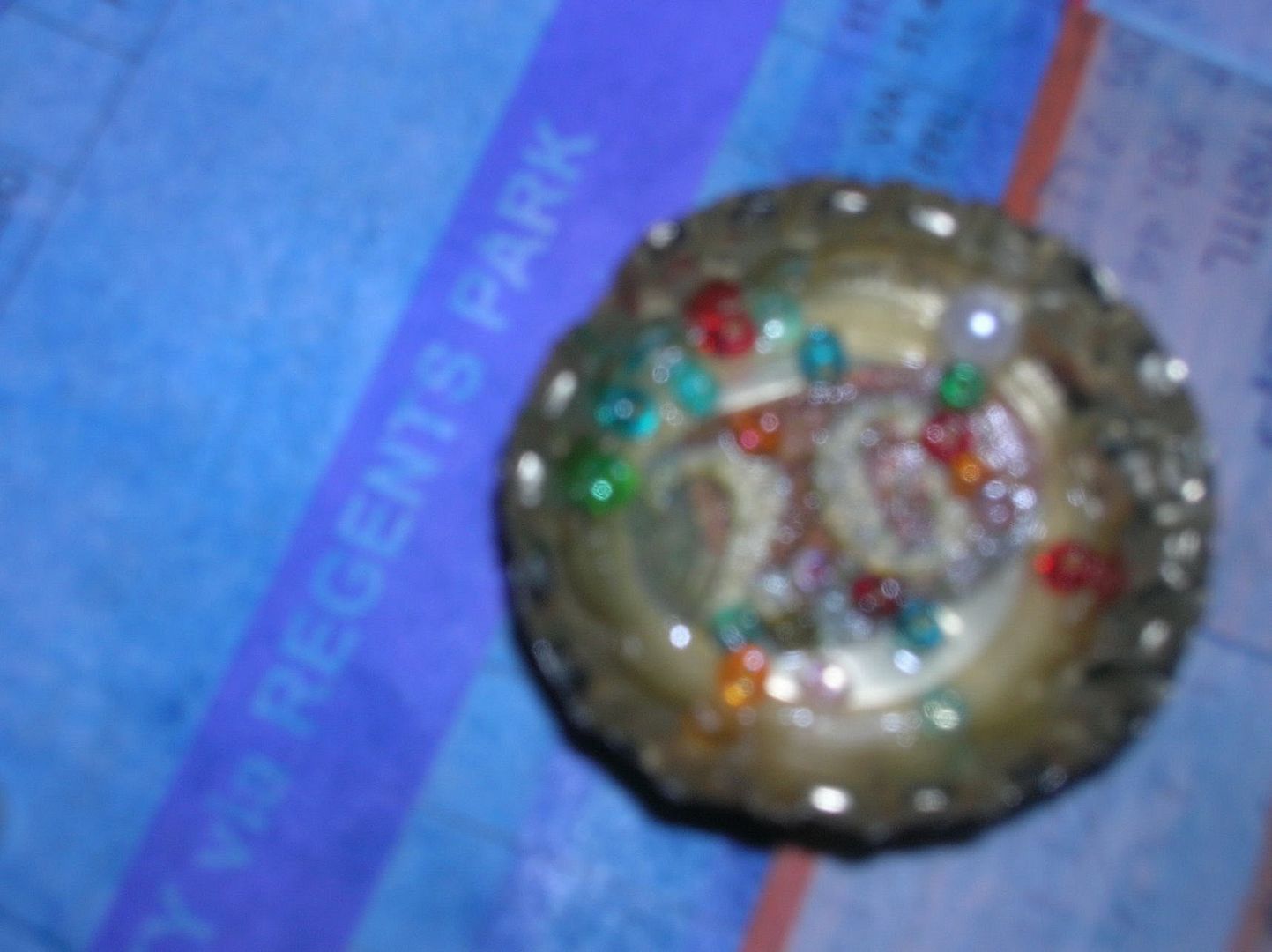 This ones hard to see in the big pic but its a smaller 'bubble' on the right of the fish. Its made out of a bottle cap with some more beads(from the same bracelette) and has the number 20. I found this scrap of paper on the floor and thought it was cool.
Thanks for looking at my first ever challenge entry!!!
-Ralph