Whilst browsing in Diva (an Aussie costume jewelry chain that is good for ideas + things to remake) I came accross these cute packs of stud earrings. I don't wear studs but I loved them and wanted to use them. If only they were charms... and inspiration hit!
These: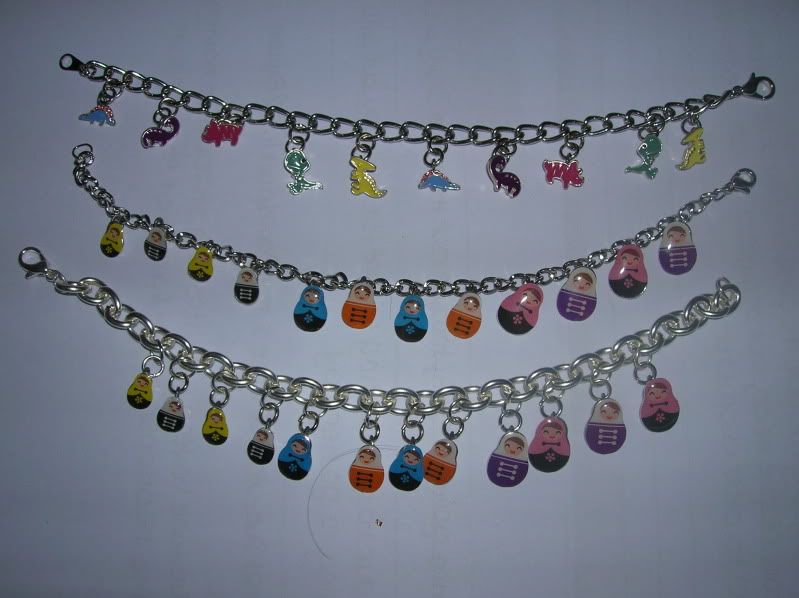 From this: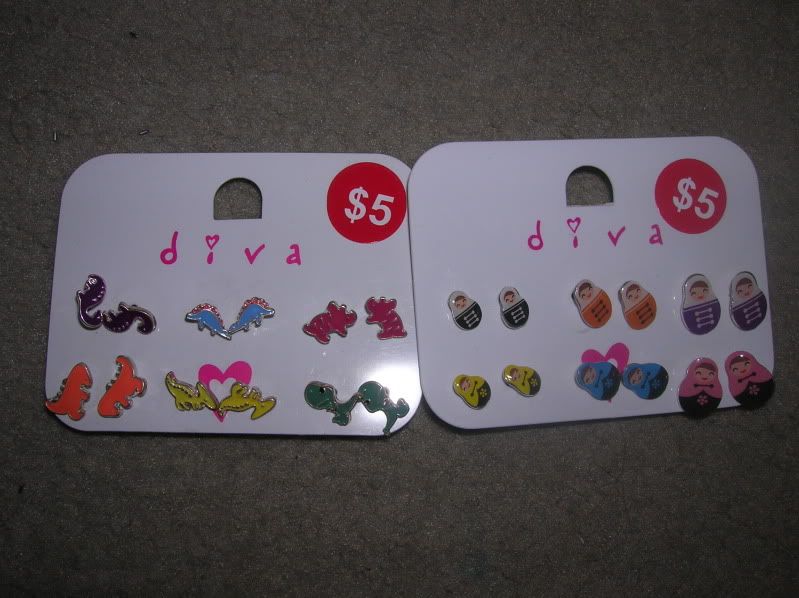 I removed all the backings, then, using my pliers turned a loop in the earring post so that the end of the post touched the base, then I squeezed the loop so that the edge was flush with the back of the earring. sounds complicated, but you can see the lopps in some of the pictures below.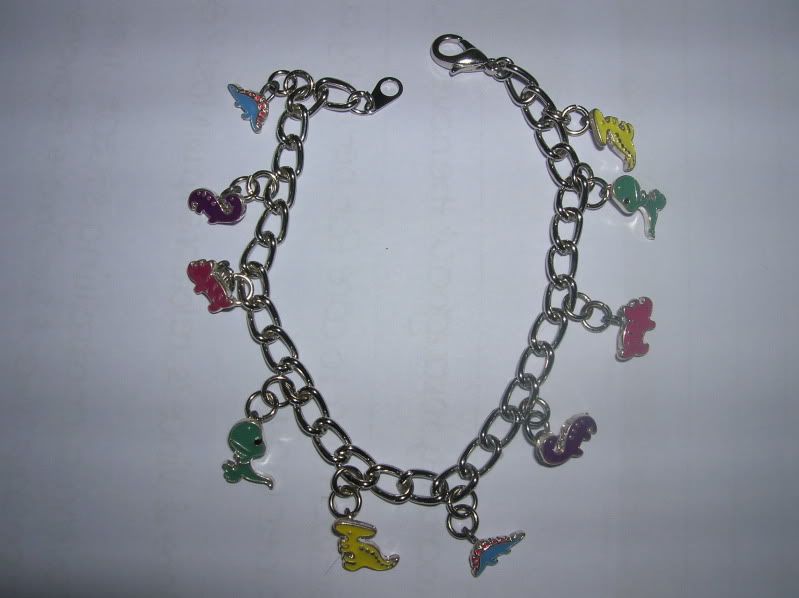 Dinos
Bubushkas (thats what we call them in Aus, I think you guys have a different name for them)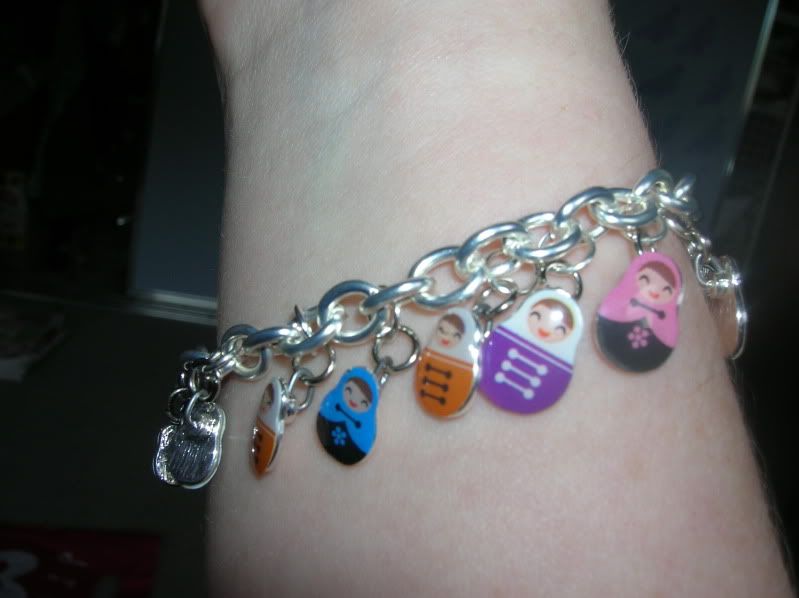 Cute action pic.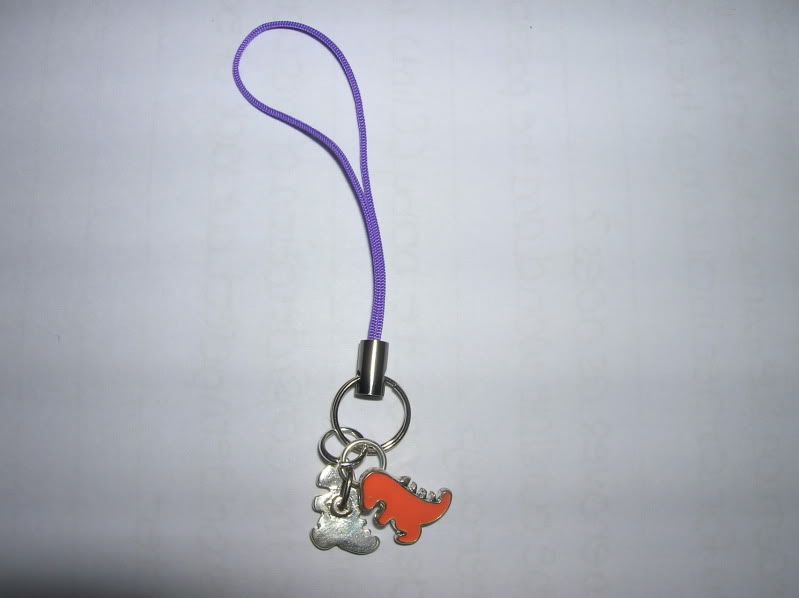 with left over Dinos (plus you can see the loop I made in this one)
Plus: What to do with the earring backs: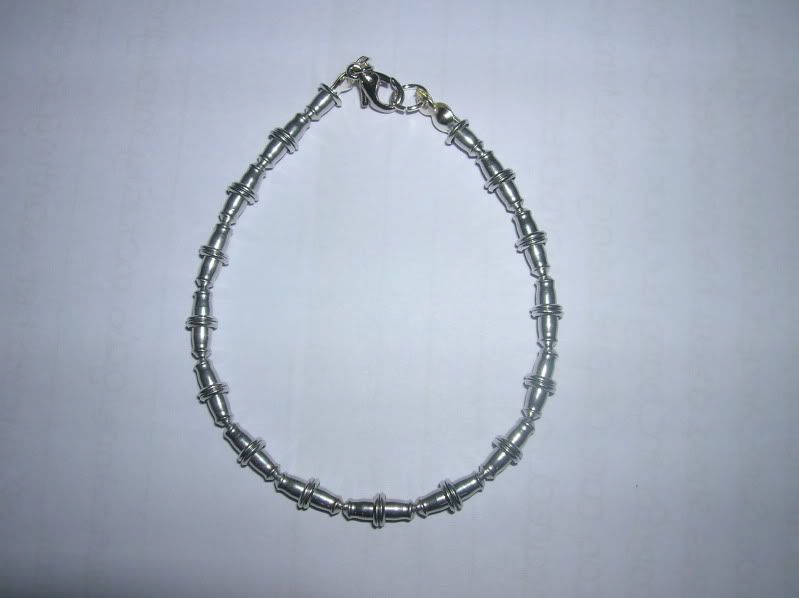 Use them as beads in another bracelet!
C+C welcome!
-Ralph