Hi!
When thinking about this challenge, I realised that Craftster has really helped me look closely at things around me and to think laterally about them. On Saturday at the art gallery I noticed one of the volunteers had an awesome necklace on. It was a simple strand of knotted beads, but every second bead was covered with comic strips. I immediately started think how I could make one for myself (this is not the first time this has happened at the art gallery, last time it was a baby's headband, at least this time it belonged to an adult!). When I got home I found some old white plastic beads I'd been hoarding and some newsprint tissue paper and set to work!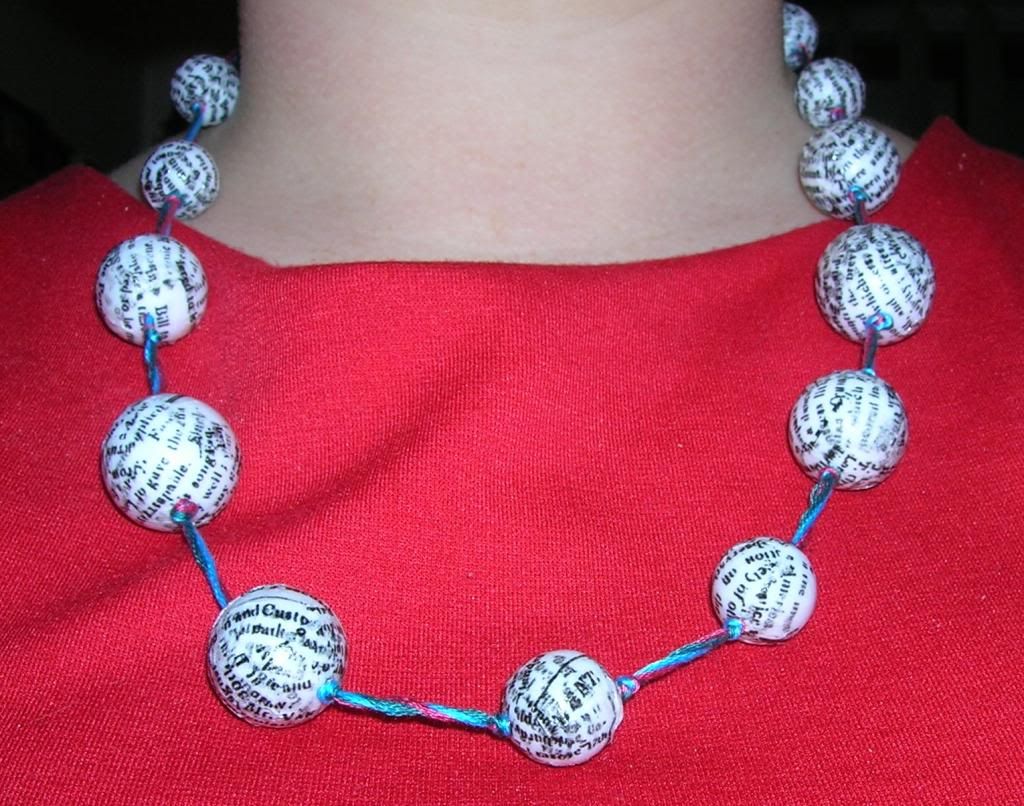 So from Crafters I have learned:
look everywhere for inspiration, improvise with found materials, if you like something, make one for yourself and Modpodge Rocks!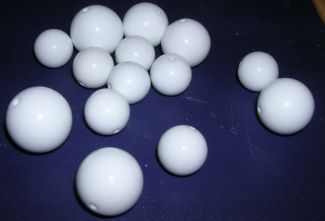 boring white beads + tissue paper + modpodge =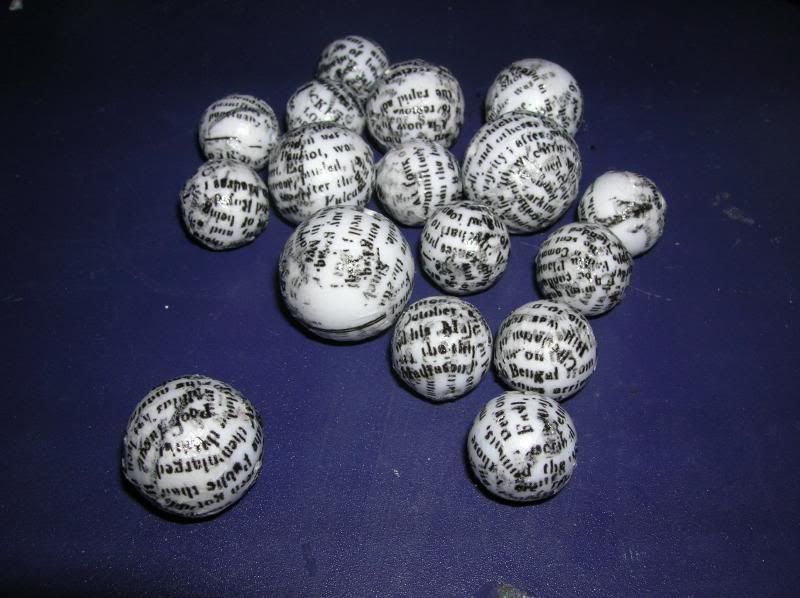 awesome newsprint beads!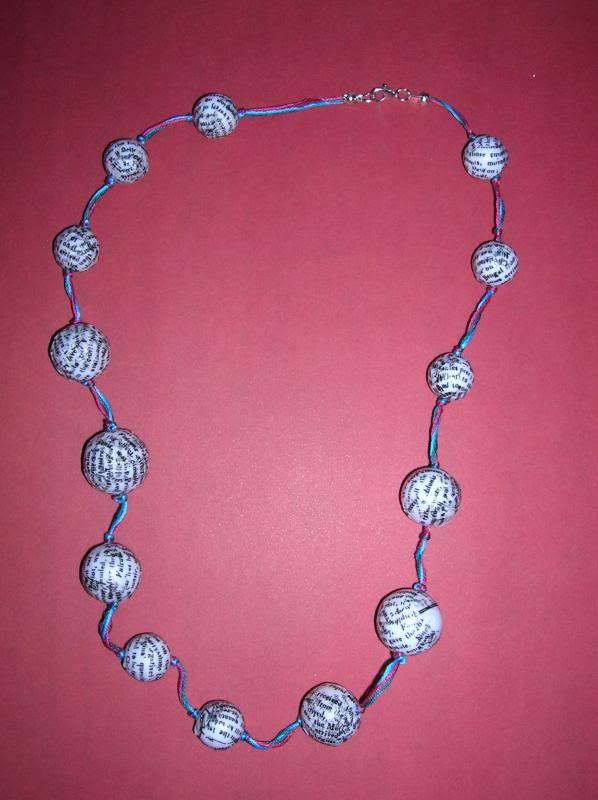 Necklace on its own.
-Ralph