This costume cost me about $9 altogether and i have fur left over. The zipper was half of that!
I made this entirely without a pattern!! It took me about 8 hours to finish, about three days of a couple hours each. I adore it!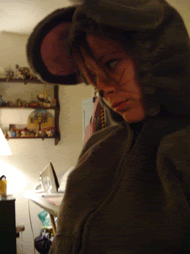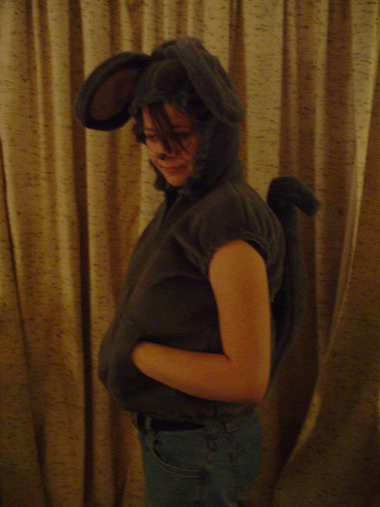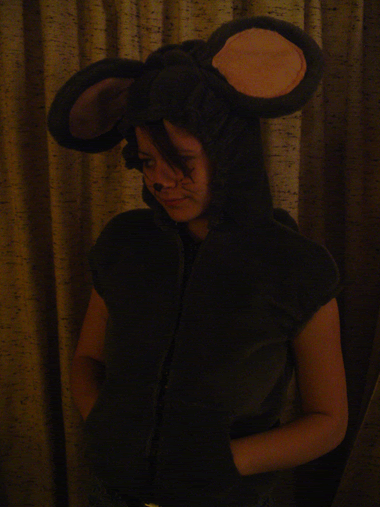 Sorry that the pictures are dark!
-Meg
Edit: you guys replied and i hadn't even done my final editing! lol
I'm making a yellow faux suade purse to go with it--complete with swiss cheese holes