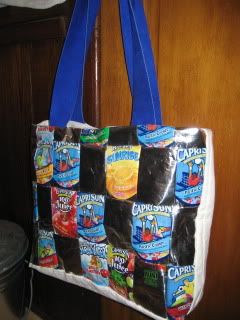 I know using Capri Sun pouches is not original, but I love my new bag.
Some background: I work as a recycling coordinator for the garbage company, which means I go to schools and businesses and teach them how to recycle. I needed a bag to carry my paperwork, stickers, other outreach supplies, and I wanted something that was all recycled material.
And for the record, I hate capri-suns and their fake juice and the non-recyclable mylar packaging. But apparently kids love them, and I used to work at an environmental school. The kids would always bring them in their lunches, so I rescued them from the landfill, knowing that one day I would use them.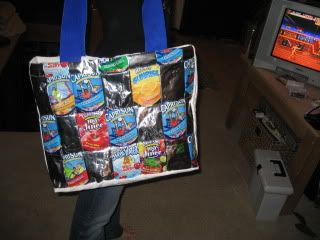 The straps are bright blue suede from the thrift store. Its amazing what some people will give away! I got almost a yard for only $1.50! I had to refrain from buying the bright green...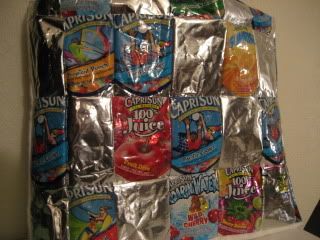 The white is linen from a tablecloth (also thrift store).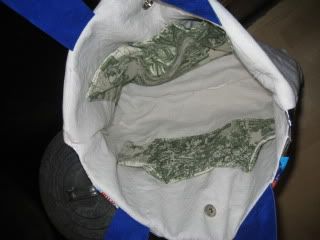 The pockets are constructed from fabric from an old dog bed cover. I used to work at a dog boutique store and a customer brought it in to get a replacement because their dog chewed the zipper. It was going to get thrown away, but I saved it, washed it, and used it!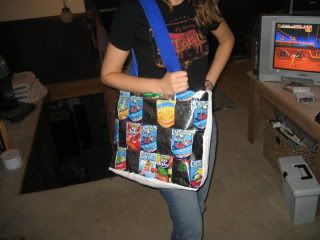 For the interfacing, I used an old navajo kitchen rug that was in my house when I moved in over a year ago. It sat in a corner where I kept meaning to take it to Goodwill. But yes, I found a use for it!
The only new things are the snap, and the thread.
Thanks for looking!