I received my package from LilyVanilli yesterday and was speechless with the amount of stuff she sent...and how she was able to shove it all in such a little box!
We chose to do things off of our wish lists from Ongoing Wish Swap and our Wists lists.
Everything all spread out: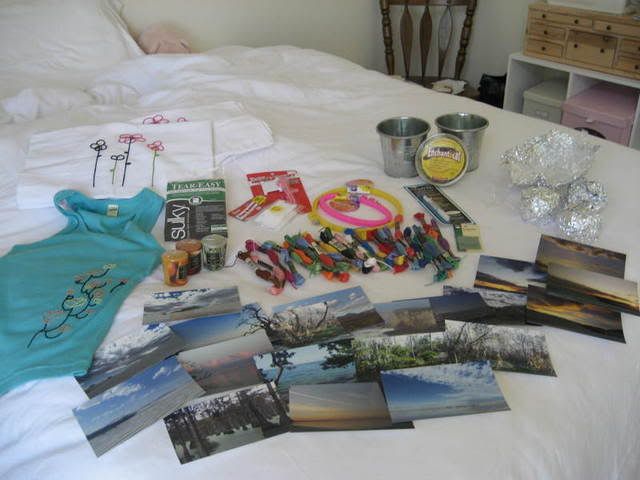 She sent me:
- some of my favorite delicious cookies from my favorite bakery (she lives in my hometown and I was having withdrawls). I promptly ate three of them for breakfast.
- some catnip (which my cat is currently rolling around it)
- two tin planter pots for my room
- embroidery supplies (i'm just getting into this craft)
- a super cute tanktop with some flowers embroidered on it
- two pillow cases with embroidered flowers
- some photographs
- three yummy smelling candles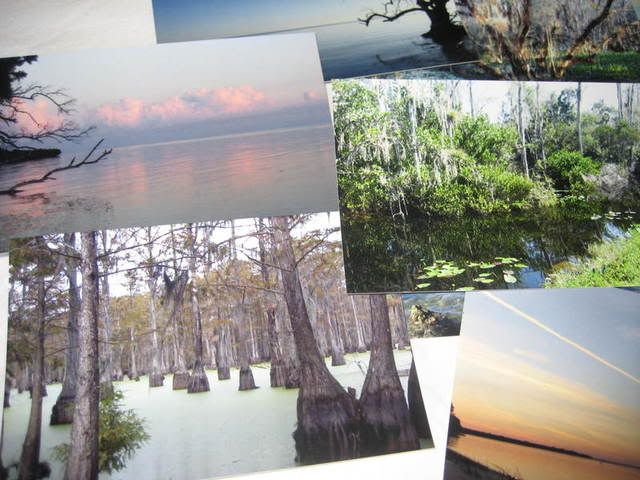 These are my favorite of the photos...I think they are of a mangrove swamp!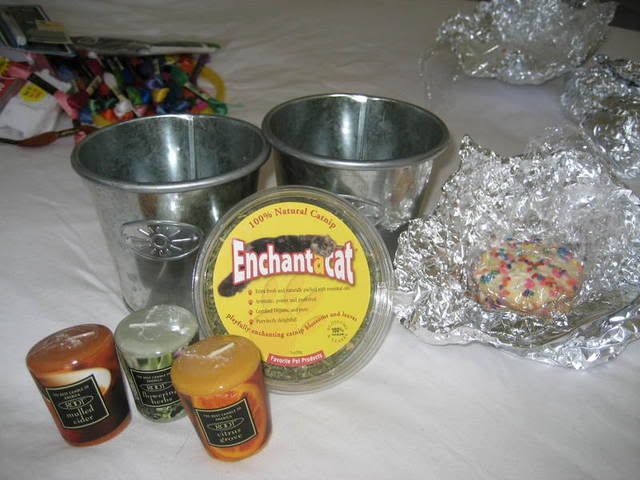 The planters, the cookies (butterstars from Gayle's incase your from SC), and the catnip tub.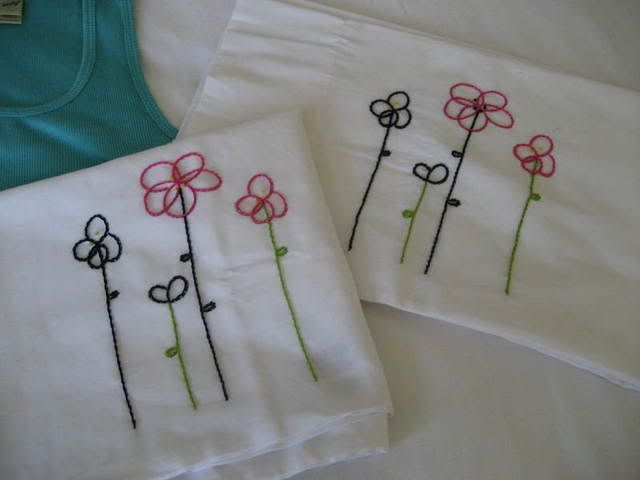 The pillowcases were a big wish! I just moved and decorating my room in pinks, greens, and blacks. I LOVE them and they go perfectly with my bed and my room!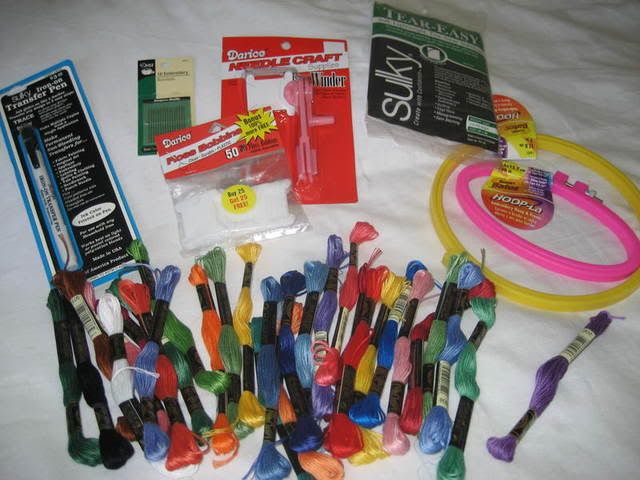 Lily sent me sooooo many embroidery supplies- two hoops, some fabric stabilizer, a transfer pen, floss bobbins, a floss winder ( I had no idea they had this! all my other flosses are in a pile in a box because I hated winding them by hand!), some needles, and seriously enough embroidery thread in assorted colors to decorate a small country!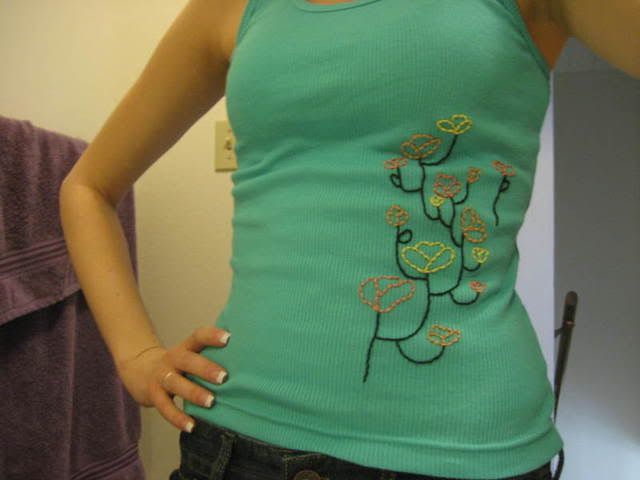 AND a super cute teal tank top...inspired by my wist of this post:
https://www.craftster.org/forum/index.php?topic=106617.0
thanks so much Lily! You are awsome!!!