I've always admired the silk bolts at my local independent fabric store but always avoided them for the most part because of the $ridiculous amount. a yard price tag, but they were having a sale! I finally shelled out a small amount of this hot pink stuff with the image of something small and pleated, with a wrist strap.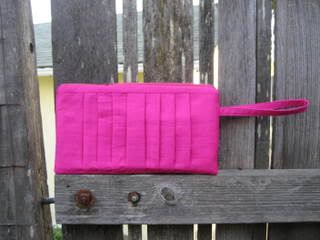 This is what I came up with.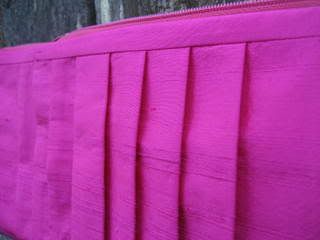 The pleats weren't hard to do, but I regret using so many pins, because they left small snag holes.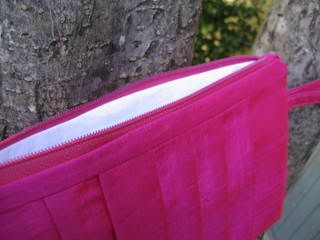 I lined the inside with bleached muslin.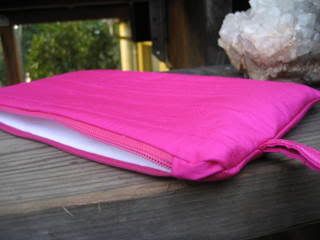 The back is just flat, no pleats.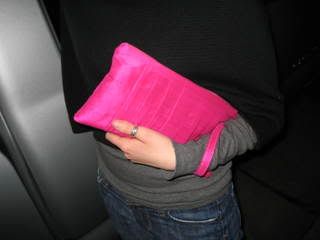 I wore it out to my boyfriends work's dinner party and got a lot of complements on it.
I'm very happy with how it turned out. This was my first time working with silk, and I'm deffinatly going to go back and buy some more in different colors, while its still on sale, to make some more!
Comments and critiques appreciated!