I don't really know where to put this project i whipped up. It's a placemat for my sewing machine. The inspiration was from this site here:
http://www.wardi.dk/2007/08/sewing-machine-mat-tutorial.html
I used up some scraps of mines after my amy butler quilt:
https://www.craftster.org/forum/index.php?topic=186687.0
As usual I didn't cut enough squares so I ended up adding a huge block of fabric to make it up to the size. I figured, the sewing machine is going to cover almost all of the mat so why bother?? As you can see my delimma to post this here as it said:For those hard-working quilters...we bow to your patience.
On with the pictures!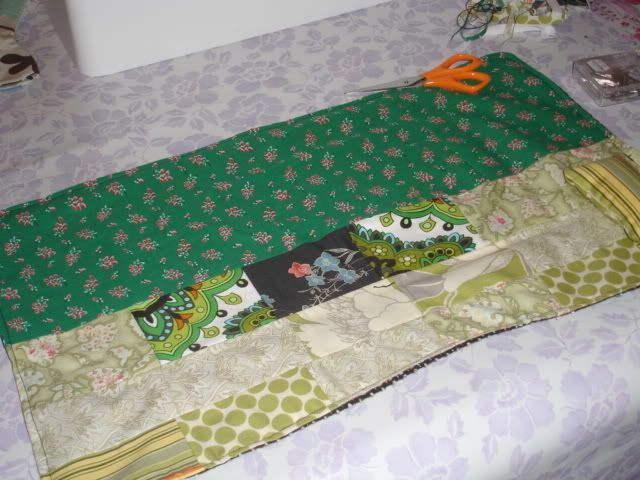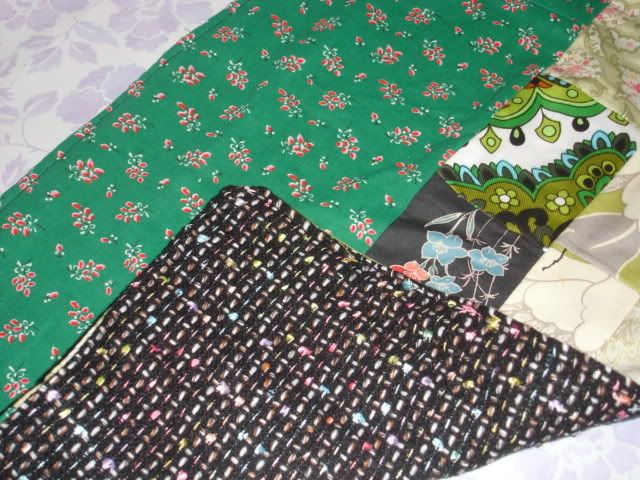 That black backing fabric is boucle (?) and it helps the sewing machine
glide
across my table
otherwise when you try to move it, you have to lift it and place it down. and i do that many times coz i need my machine to be correctly lined to the millimeter!
As I said, the sewing machine covers most of it up: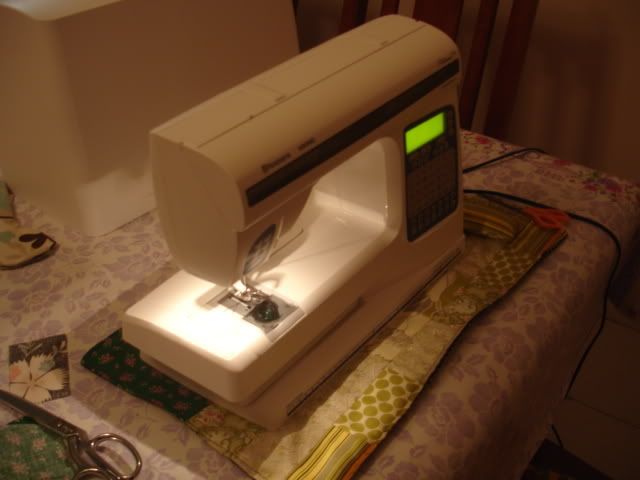 Plus I also made a pincushion:
Except this one is not velcroed down.
I really liked this project. real easy to whip up and you can customise like making it longer and adding pockets for those loose thread trimmings...