Hi guys!! i want to say thanks to dizzylizzy for being my swap angel!! she totally spoilt me with all her handmade earrings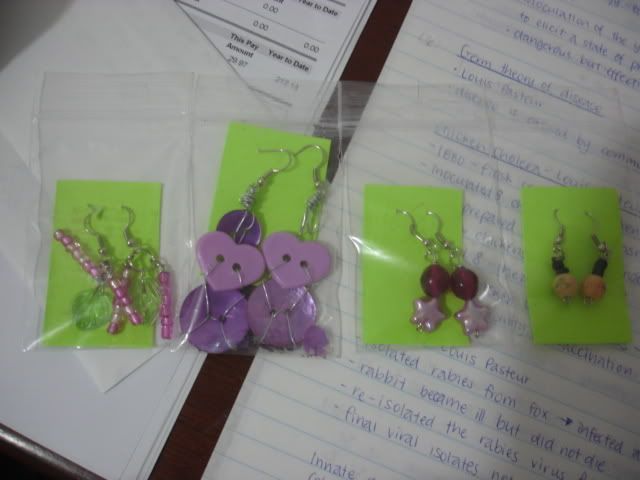 Here's a close up of the purple ones (They are my fave) but it's so sad that one of the buttons broke!!
thanks so much again dizzylizzy. i'm still waiting for a capitol idea.. i wonder what's up with the post??
suzie