I found this fabulous purple batik fabric at joanns, so I picked it up and made this dress. It didn't turn out how I wanted really, but I don't hate it.
I was going to put in a zipper, but failed miserably, so I decided to go with a lace-up back.
In the pic I forgot to lace up part of the back. Oops.
Front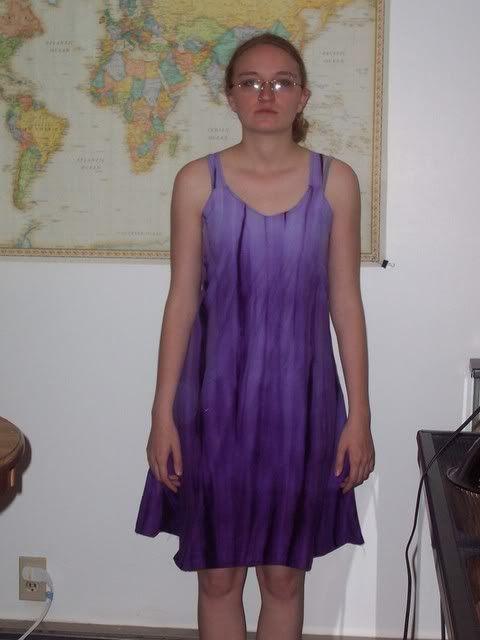 Back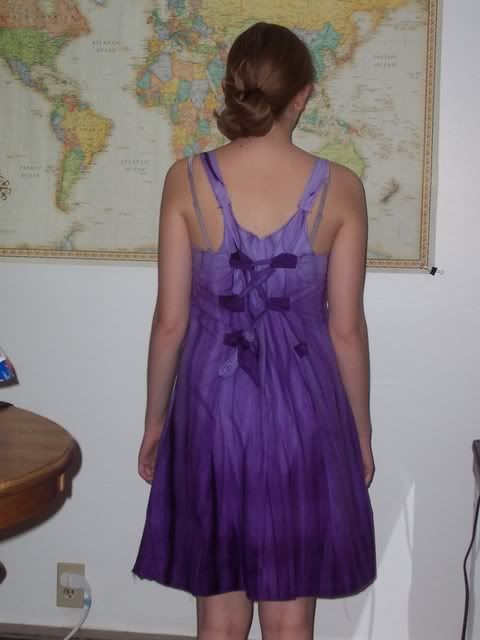 Pardon the god awful face in the pics.