This is a little owl I stitched onto something I'm making for a swap. it was my first attempt at embroidery. What do you think?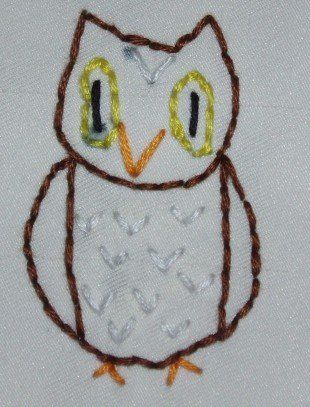 I'd love to hear what you think!
after seeing the picture, I had to run and look at him again, just to be sure, but those two little spots aren't actually on him. (the one under his eye, and the other one on his head.) I must've dropped some water onto him accidently. OOPS! But that really scared me, when I saw the picture.