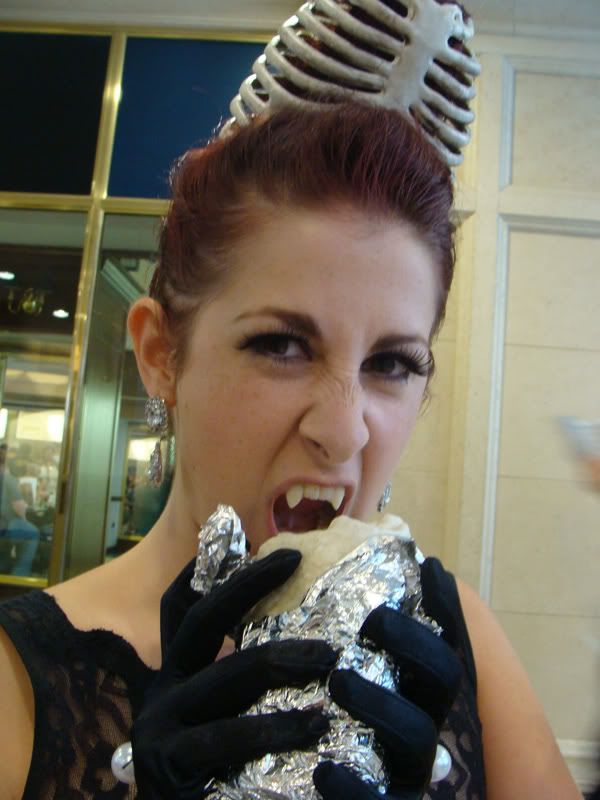 This is how a vampire eats a burrito.
For Dragon*Con 2011, I decided I wanted to be Lorena Krasiki, from True Blood. In one episode, she tells Sookie "I would just love to rip you open and wear your rib cage as a hat", which has been a joke in a few online True Blood communities, since. So, I decided to wear a rib cage hat.
I decided to make this outfit:
Because it's beautiful and I want to wear this dress all the time, with or without fangs.
For my Lorena costume, I found a black strapless dress at a thrift store and shortened it. With Toria's help pinning & draping, I sewed the lace part as a seperate dress. It's made of stretch lace (which I found for $1.99/yard!), the collar is made from leftovers when I trimmed the underdress. I bought short black gloves from Party City and sewed on the pearls. Earrings also from Party City. For the rib cage hat, I bought a skeleton from Michael's, extracted the rib cage using a saw and pinned my hair in it. Fangs are the "small subtle fangs" from Scarecrow. They custom-fit to your teeth and are the best fangs on the market, short of getting True Blood's fang-guy to design you a pair (and if I had known he would be at Dragon*Con, I probably would have done that). The belt is from a thrift store.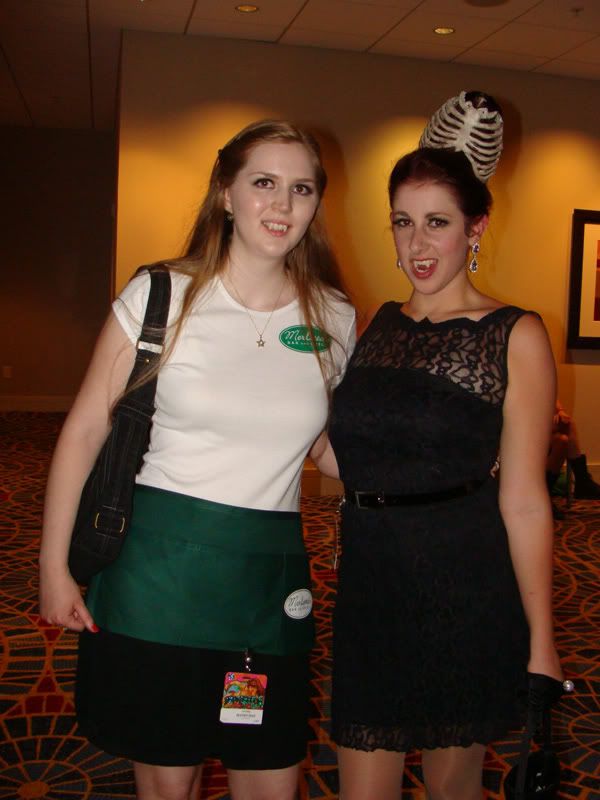 with a Jessica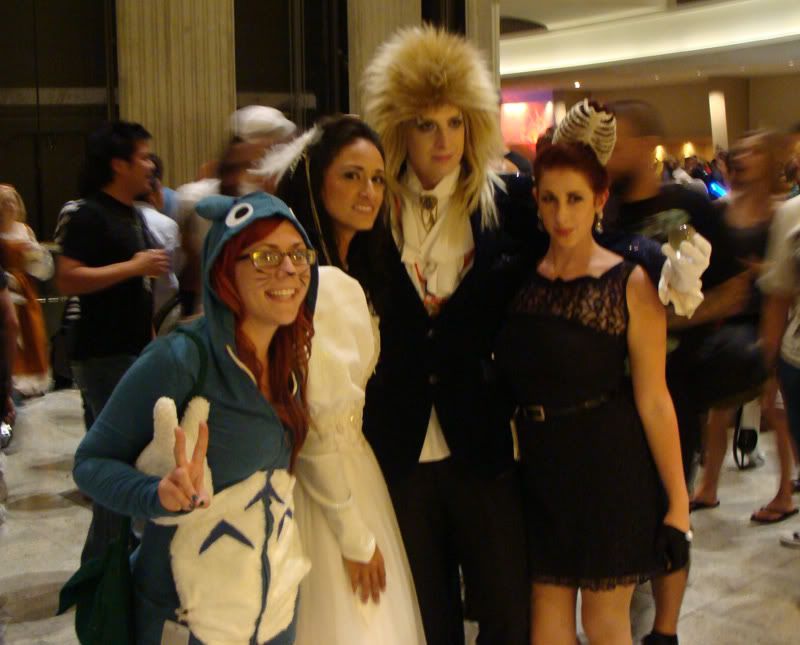 With Jareth & Sarah and my friend, Toria, who was Blue Totoro (we made her costume, too).
With Drag-Batman.
I'm pretty proud of this costume, especially since I think the dress is pretty and can be worn sans fangs and still be glamorous and pretty.