well i had a bunch of scraps laying around, and i was inspired by Lady Mad's
https://www.craftster.org/forum/index.php?topic=39270.0
dino hoodie, so i decided to make a dino shrug.
i stuffed the spikes a little bit so that they wouldn't flop down. Also I handpainted and stenciled the hearts and dinos on the white fabric with fabric paint. they are both made out of fleece.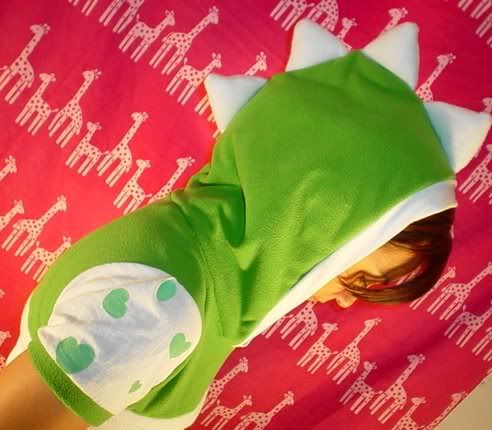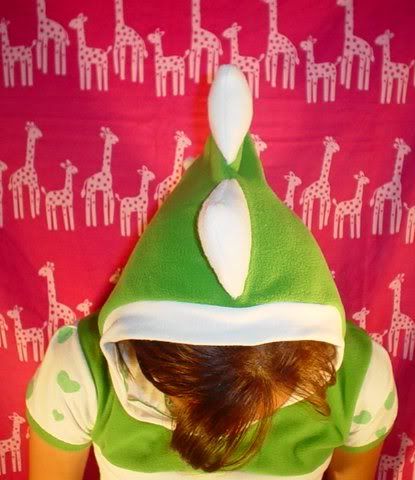 i had some pink fleece laying around to so i hade to make another one.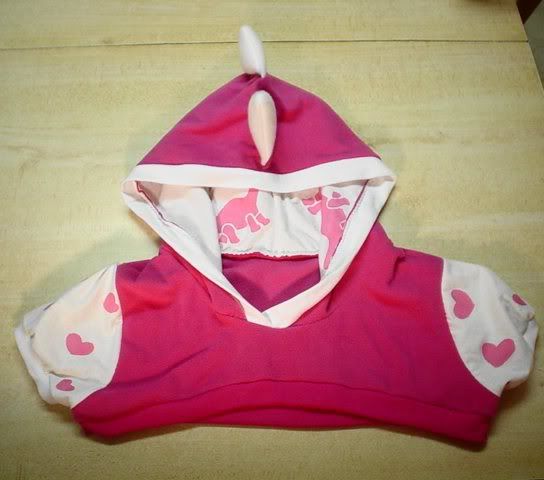 stenciling those dinos on probably took the longest. i don't think i'll wear them, but they were fun to make!