Hope this is the right place for this posting since these are not exactly a "finished project" just yet. I've been on a polymer clay hiatus for a while, having taken up knitting. However, I got out the clay again a couple of days back with the intention of making toggles and buttons. Here's what I ended up with: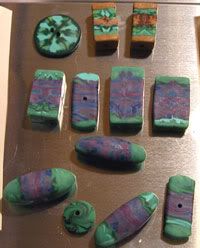 The top left button is actually a kaleidoscope technique, and some of the others are swirl beads.
Close up on the brown and green beads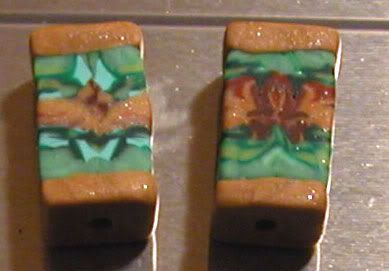 They still need to be buffed and glossed, but I'm happy with the colors so far.