I received my awesome swap package from Julie Yesterday.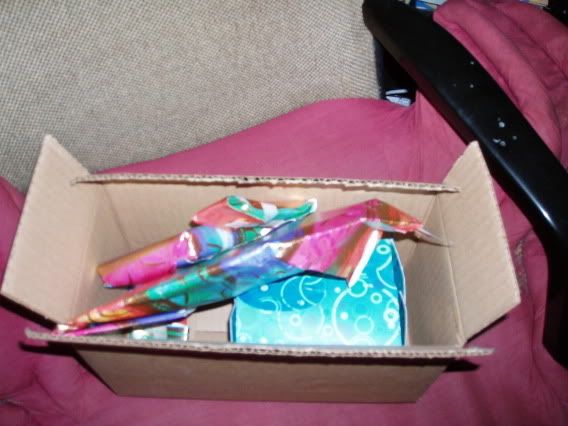 I think I like the fortune cookies the most... and the fact that they came grom Al's pankcake world is awesome. They are filled with quotes from the show. First one I opened was Luke talking about how kids always have jam hands... hillarious
I very much enjoyed being a part of this swap and love my goodies.