Alrighty! Here are the pictures of the rainbowy goodness Ma Rut sent me!
A picture of everything together. A cool appliqued t-shirt, a rainbow scarf, rainbow headband(i assume), and some yummy rainbow candy! DELISH!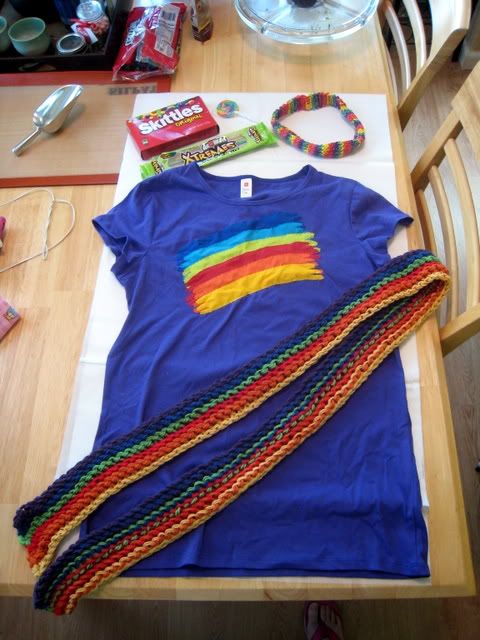 A close up of the t-shirt. I LOVE this. I think it looks so cool. Like brush stroke or something!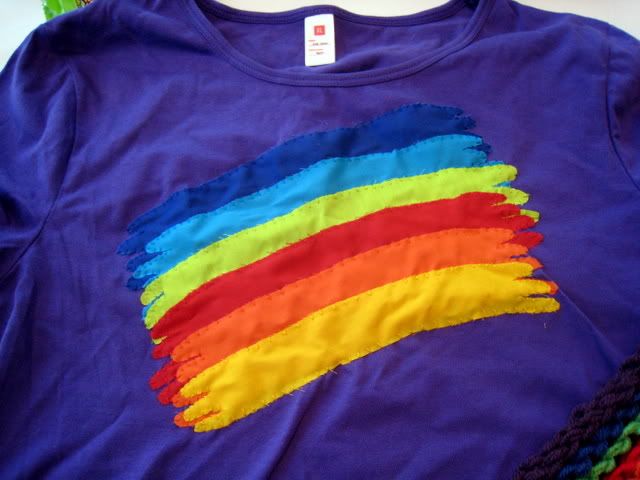 And here is an action shot of the scarf because she looks way better wearing my things than I do.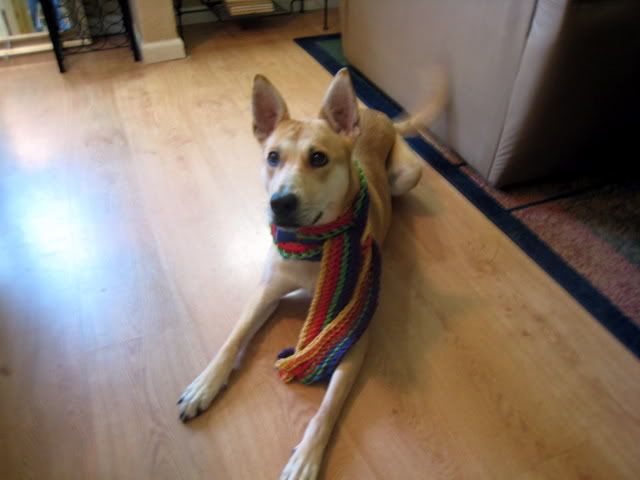 I love everything! I only wish it was winter so I could wear my scarf.
T-shirts however are my official summer clothing so woot! thanks Ma rut!