hey...
where did everybody go?
maybe you are all so busy knitting, that you don't have time to show off your progress!
well...
i've almost completed one half...
here it is a little closer...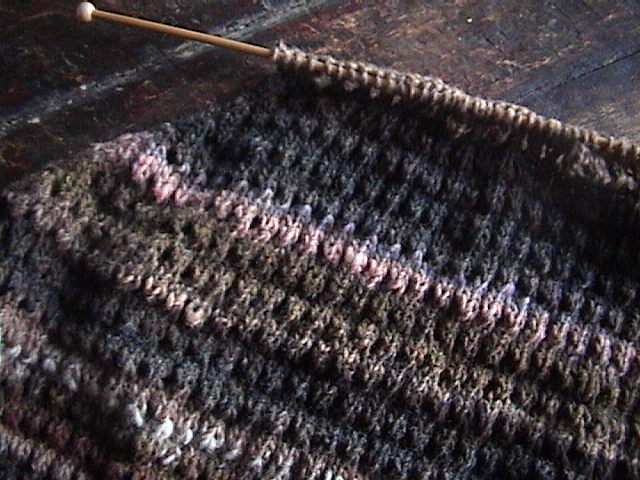 i like it a lot so far, but i am curious to see what the size will be like - i don't exactly see it fitting around my hips...so maybe it will just be a poncho.
i really want to see some of yours...so please post some pictures!
elisha