those are all great hats! i wish i had looked at this thread more closely before i started making one for my daughter. i love it and she loves it, but it is too short!
it doesn't cover her little ears!
here is a picture anyway, and mabe later i'll try to get another one of her modeling it. (it matches the mittens i made for her from weekend knitting!...she loves purple)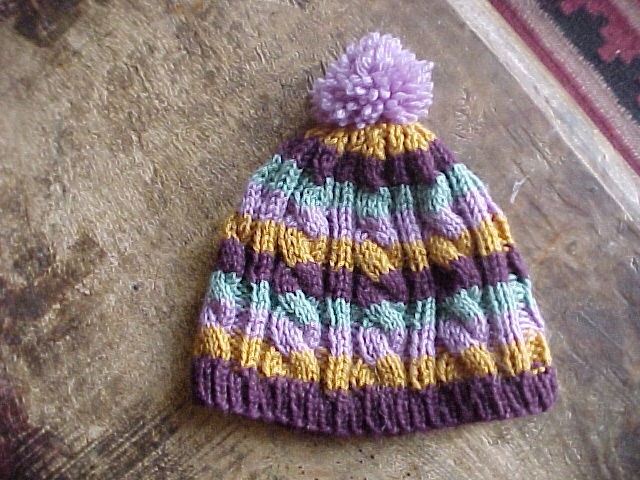 i loved making it also, and i am now a cable addict...i am working on a sweater vest for my son.