here are some crappy camera-phone pictures of my new chest piece. it's so beautiful in real life, these pictures don't capture the detail and shading very well, but my camera phone is acting up and won't upload pictures to my computer so they'll have to do.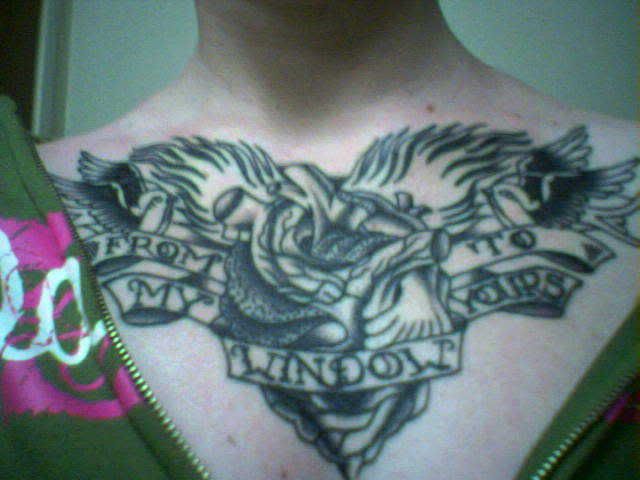 i get to go in in a week or so and get the color done. i'm so excited!
i have a tattoo on my back as well, but i'm not really that fond of it and i plan to get it covered up.