I wasn't sure if I understood the technique of doing a slip-stitch (it just seemed too easy!) so I decided to practice with the pattern found here:
http://frottezpatterns.blogspot.com/
I also wanted to try making a little flower... although it didn't work out too great, and I sort of cheated to make the petals more distinct... but shhh, don't tell. And yes, that is a tiny little bell I put in the center.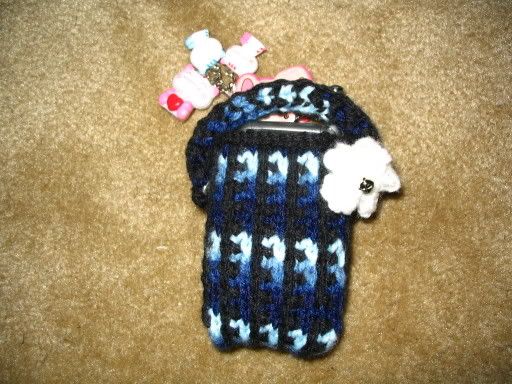 Does anyone else have quick, little one or two day projects? I usually don't have tons of time to sit down and knit, and I don't know what to make next.