Such great ideas tamagotchi! I immediately went on a hike to get some twigs and came up with this fall tree! Its just twigs spray painted black with "leaves" made of twisted up tissue paper glued on with a glue stick.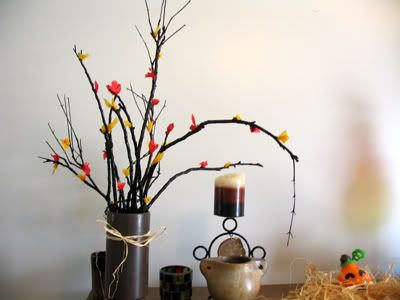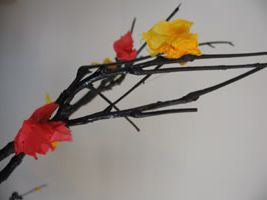 Keep the ideas coming! I know we have some "greens" in here!
these are so beautiful! I am in awe of your recycled-craft godliness!