To start off, this isn't their present by itself... it's going to be stuffed with all different kinds of things.
Okay... how good would this work out?
Old Navy has cute tote bags... but I was wondering, how great would my idea actually work out?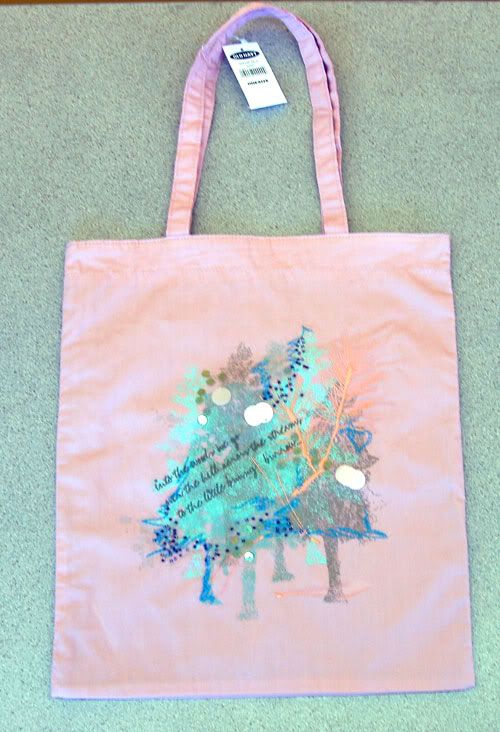 To me, that structure of it looks kind of like a pillow with the same kind of fabric handles attached to it. However, the usual fabric made for a pillow wouldn't look too good with stuff stuffed into it...
So...
What if... I went to the craft store, purchased paints, sponges, and fabric and made them?
My future sister inlaw on my family's side (brothers fiance) received one for her birthday, and she never goes anywhere without it. The material used for it is like a thick cotton.
I know how to sow, and fortunatly inherited my mother and her mothers creativity, so, these would be really easy for me to do, but...
What do you think?
Also, for my mom, future mother-in-law and other future sister-in-law, I would purchase a different bag since their style's different, and for each bag they'll most likely be made in different colors (the girls favorite color), and have a different design on it, a different bag for each girl.