So I've wanted to be a mermaid for ages but i always wanted to wear it to school since i wouldn't be doing much else in it besides trick or treating. But this was the year...
It is based on a bra and large white polyester skirt from goodwill and then with nets, necklaces, shells, dye, lace "seaweed" and lots of sequins it became my mermaid dream
joker and i front view
another full shot, can you see the sheeshell in my hair? the back is full of them
the back is "tied in a bow with seaweed (aka lace dyed green) and is plastered in sequin scales, i have not back shots so i may add one later, but the side is kind of shown in these next few photos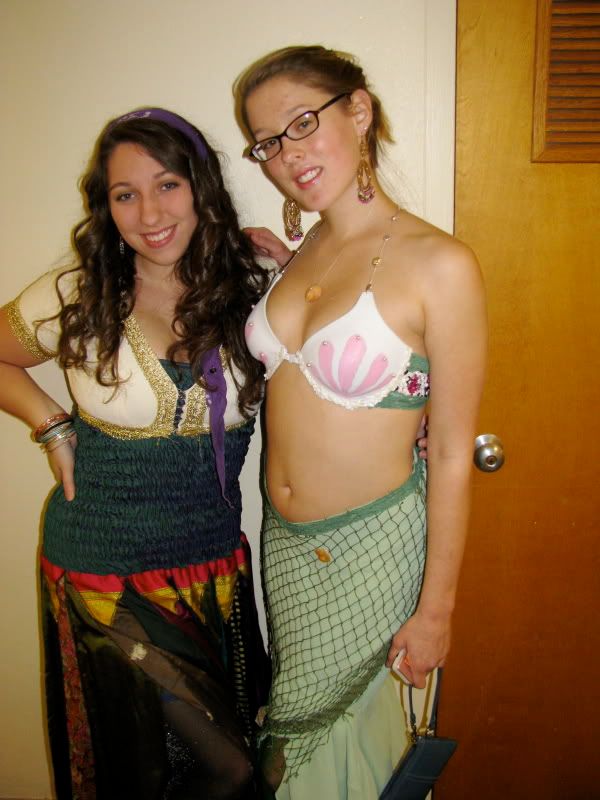 a random bleeker at the bus stop...
glitter, my shell necklace, and Jesus looming over my shoulder