oh crap and i almost forgot... here's an update.
i haven't touched the nekromantix dress since that night. got distracted by... men. *sigh*
but last week i whipped this up in time to wear to the GBH show.
here's what inspired me. I bought this headband like 4 years ago knowing it would come to good use for crafting
i tried thinking about what i could do with it...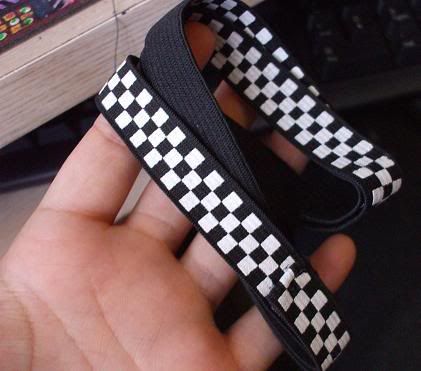 "checkers hmm?" so i dug through my box of 500+ (yes five hundred) t-shirts to find this one.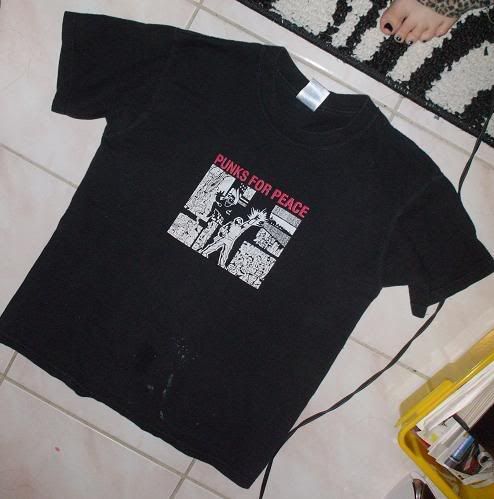 one thing lead to another and 1 1/2 hours later...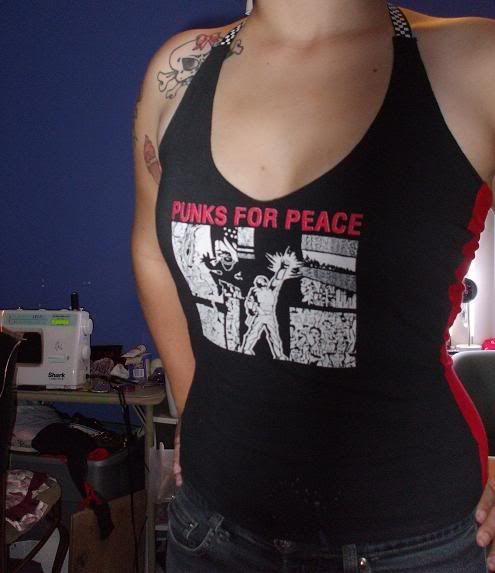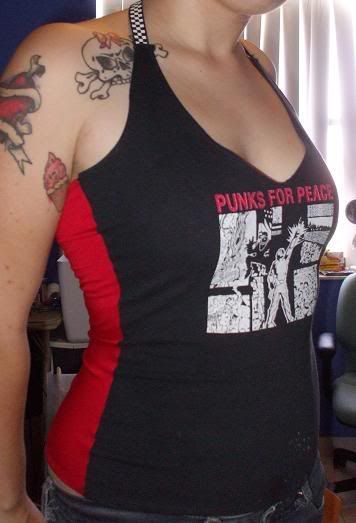 i
loooooove
it... and i've worn it 3 times already. finally something i made that i like wearing
only thing wrong with it is that the red fabric is waaaay stretchier than i thought and it fits a little loose so i need to take it in.... eventually. haha