From reading the status page on the oringinal thread, I see that xladyluckx has recieved my chequebook cover. So heres the pictures: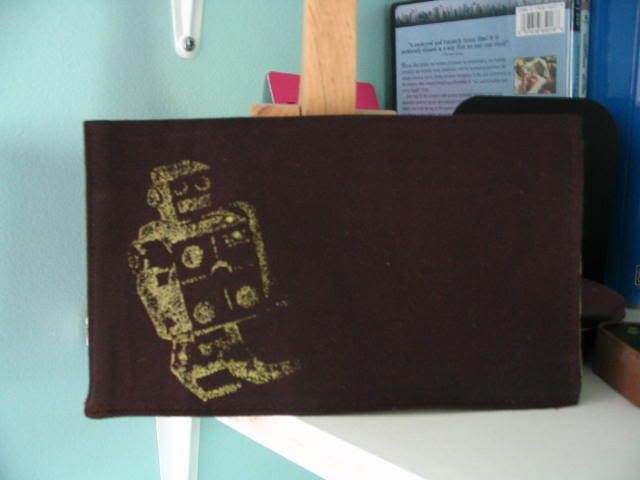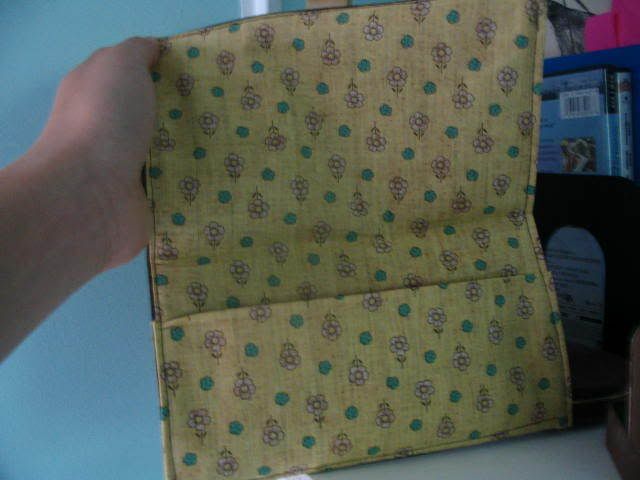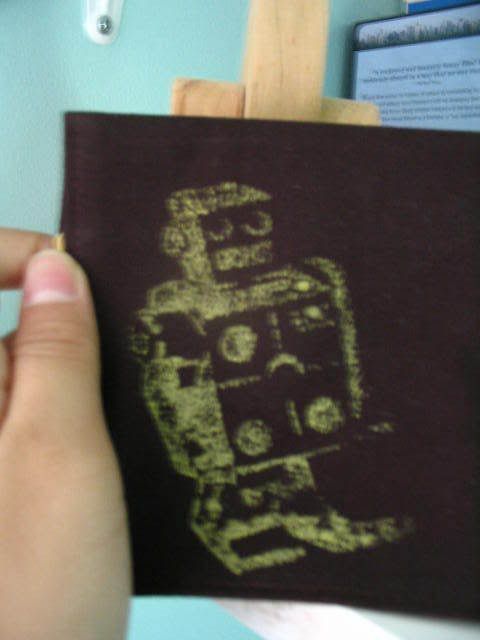 She said she wanted one with robots on it, so i silkscreened a robot onto the front, and used a vintage floral printed fabric. Its actually a slightly lighter brown ..The colors in the picture arent completely accurate as i own a really crappy camera..
Hope you like it xladyluckx!