Correction: I did not turn my boyfriend into a panda, but I did make one for him.
So he really loves pandas. And he's a super talented guitarist.
So heres this.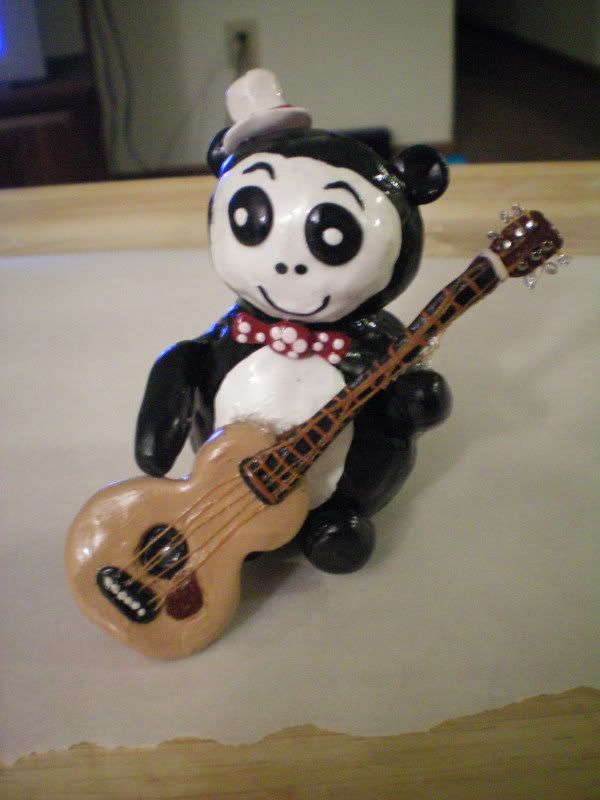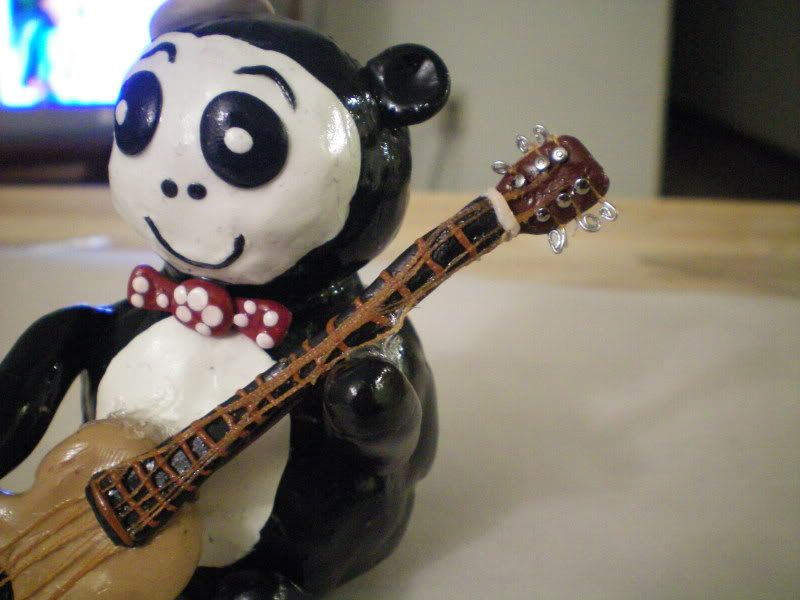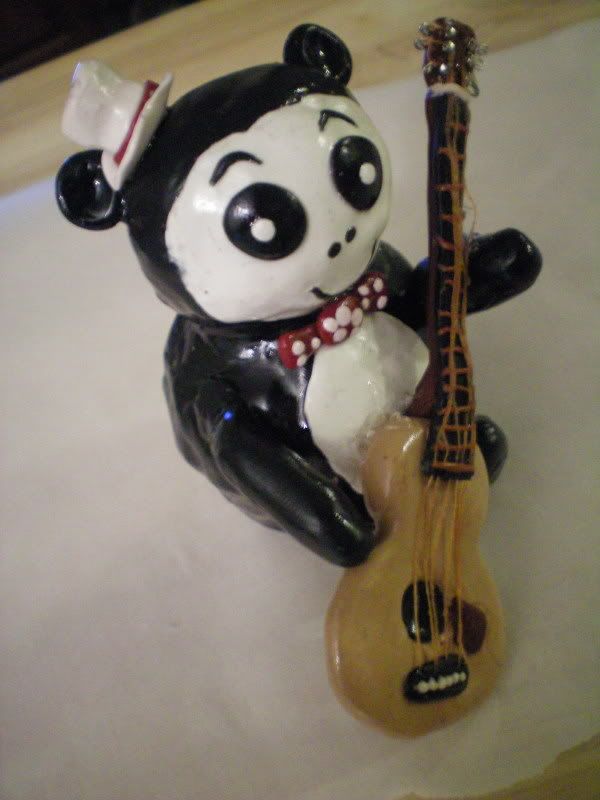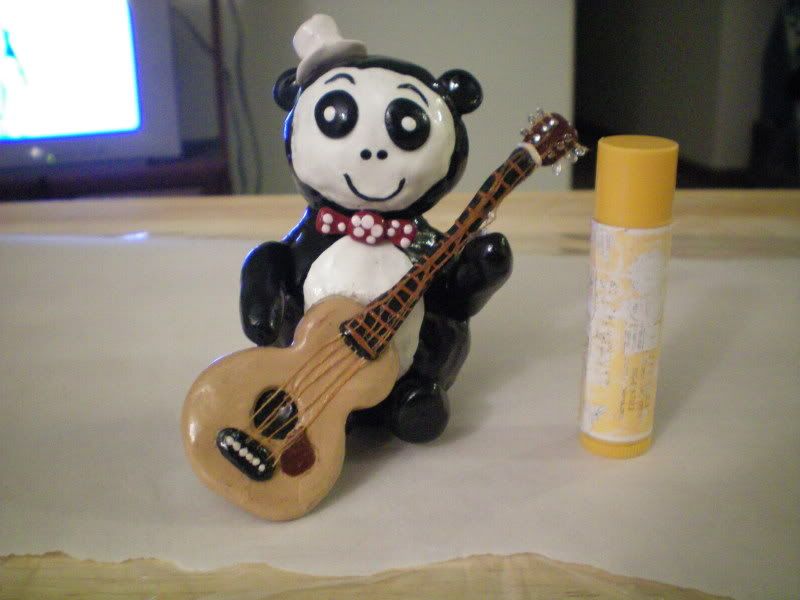 He's has a bowtie, and a little tiny top hat. His guitar has a proper headstock with tuning pegs and all six strings and frets and the whole shebang. The last picture is next to my chapstick (Burt's Bees. Represent!
) so you can get an idea of the size of this cute little guy.