Tomorrow is the last day of school and he wanted to make hsi teacher something and seriously said Mom can you go buy some colored macaroni so I can make Ms. Black a bracelet. I looked at him and said" No way you are going to make her one with glass beads!" he was shocked when I said he could touch my beads! LOL
SO I put the clasps on it and then used matching beads to make some earrings. So what do you think he picked out the beads and made the pattern up himself ( he learned patternign in Kindergarten and told me that is what he was going to do, he is so left brained like his father) Ithink he did a great job.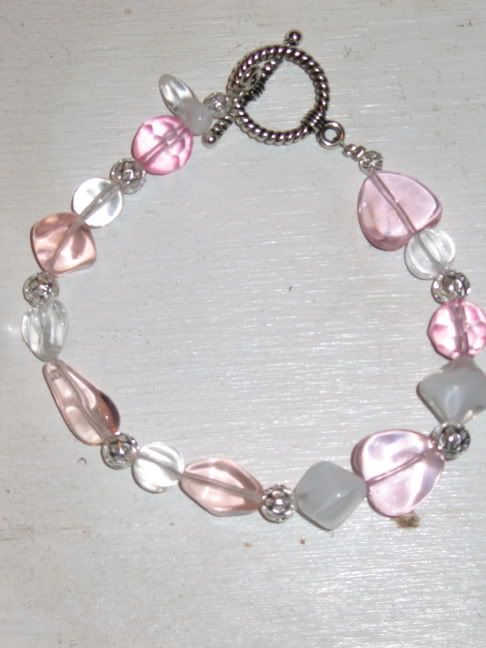 They ae pink and White Glass Czech beads, the pics are kind of washed out.
Earrings I made