Hi all
I love the idea of a "hipster PDA" (if you don't know what that is, check out 43folders.com). So I made one for my sister. She can add and remove pages at will and it is covered with beautiful handmade silk paper.
Here is the cover and a couple of pages. If you want to see more, go to
http://photobucket.com/albums/d90/clairekelly1977/hipster%20pda/
Cover:
Pages: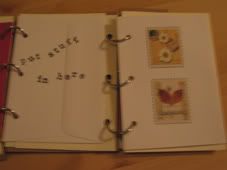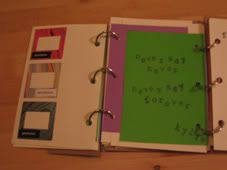 Thanks for looking!
*gb*