I know you have all seen burp cloths before, but you haven't seen mine.
My cousin is due in November so as part of her present I made a few burp cloths. Mine are a wee bit different because I designed up boutique like labels for fun.
Here are the pics: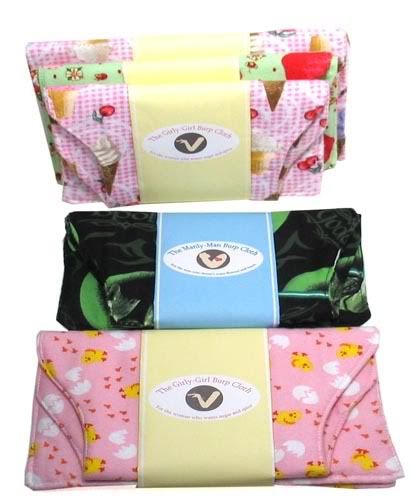 The Manly Man Burp Cloth (for her husband)


The Girly Girl Burp cloth for my cousin
(I am giving her two, this one and a pink gingham ice cream one)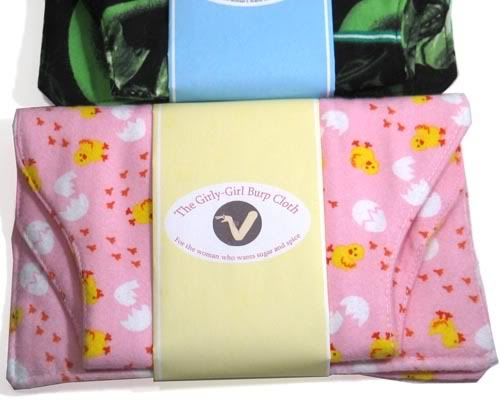 Label Details:
The
Girly Girl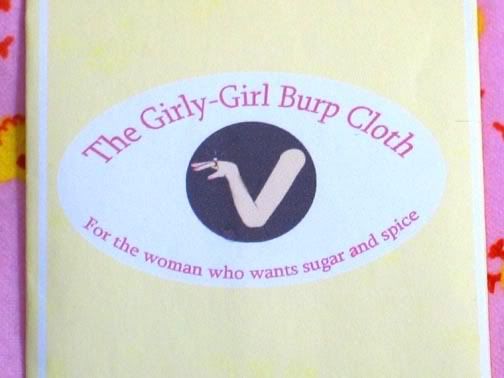 "For the woman who wants sugar and spice."
The
Manly Man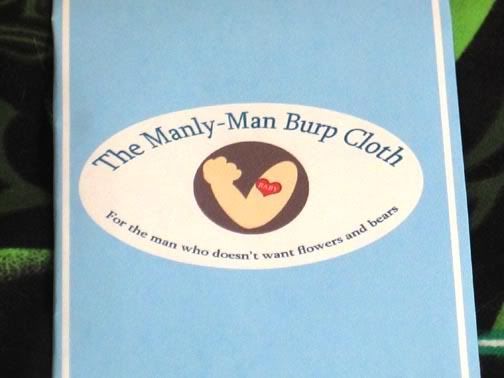 "For the man who doesn't want flowers and bears."
I think it's pretty cute and fun. I designed and printed the labels in Photoshop. My cousin really is a girly girl so I think those are appropriate. Plus I figure her husband wouldn't want to wear such girly things so even though they are having a little girl I made him a more manly one.
What do you think?