I had to do a project for my conceptual art class, but my original ideas were not well received. So me and my sister did an impromptu photo shoot instead.
How would you arrange the images to tell a story?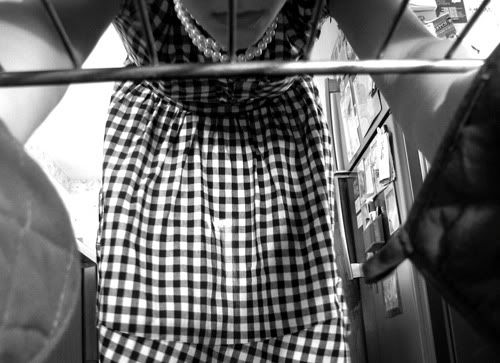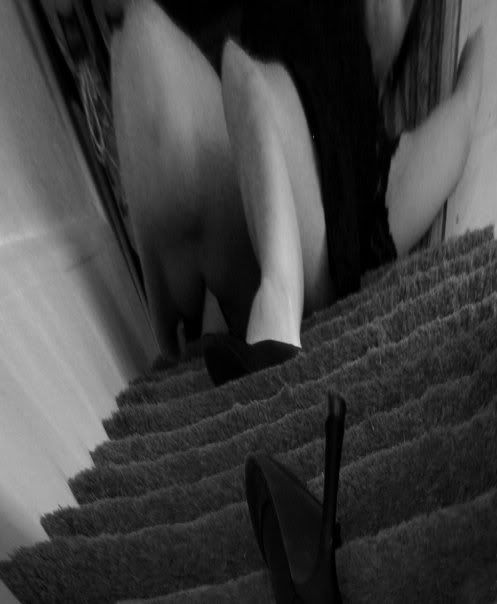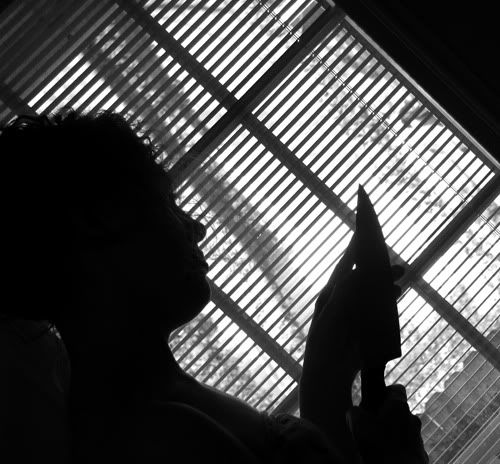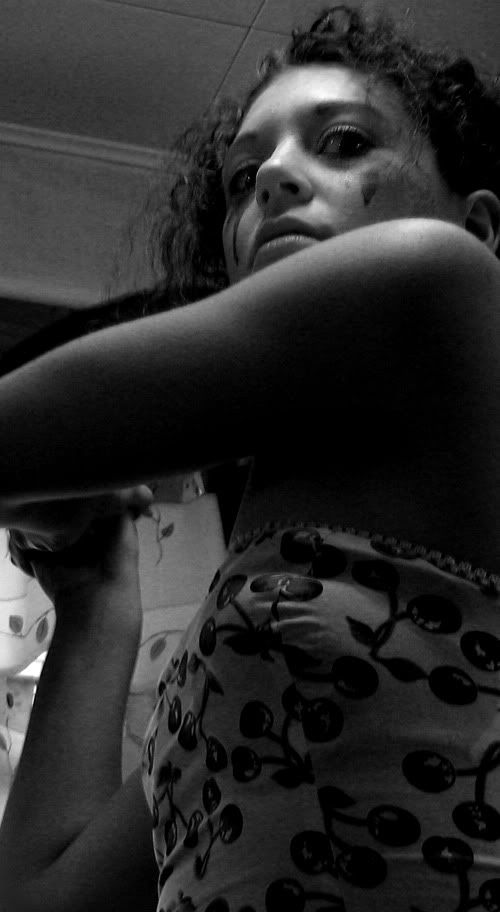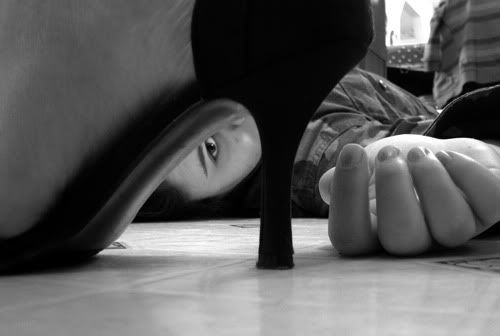 The idea is that these photos are not meant to go in any order, or tell a story. The viewer can arrange then and make their own. I would have liked to add more photos but I didn't have enough time.
ALSO I did
-not-
take this last photo (below). Nor did my sister. The camera took this image itself on the stairs. There are a million ways to explain this away, I left the timer on, light from the windows...but still. Creepy ghost-man silhouette is pretty awesome.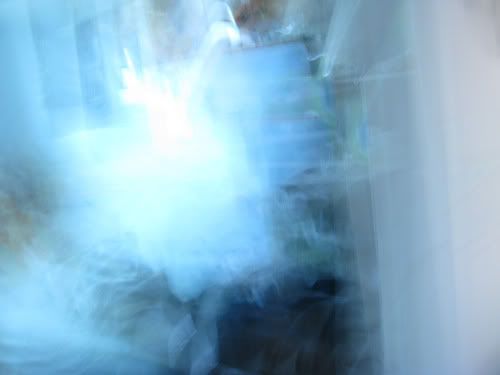 I actually laughed my butt off taking these photos. During the angry frying pan shoot I accidentally swung and hit my sister. She yelled "Son of a B-----! You hit me with a frying pan" and I LOST it.