Spoiler alert for lapoli!!
While trying to decide what to make for lapoli for the IYP swap I stumbled across a really cute, zippered pouch on her wists. Since I can't sew very well I asked my friend
boolace7
if she would be kind enough to sew me a zippered pouch out of fabric that I embroidered on. She said yes, so....voila! Rabbit Pouch! I love the design. I didn't have to change it too much, just a little in the flower parts. I can't find a link to the original to post, it's not on lapoli's wists anymore and I couldn't find it on etsy, which is where it was from, so sorry that I can't give credit to the original designer. It's a great picture though!
The embroidery: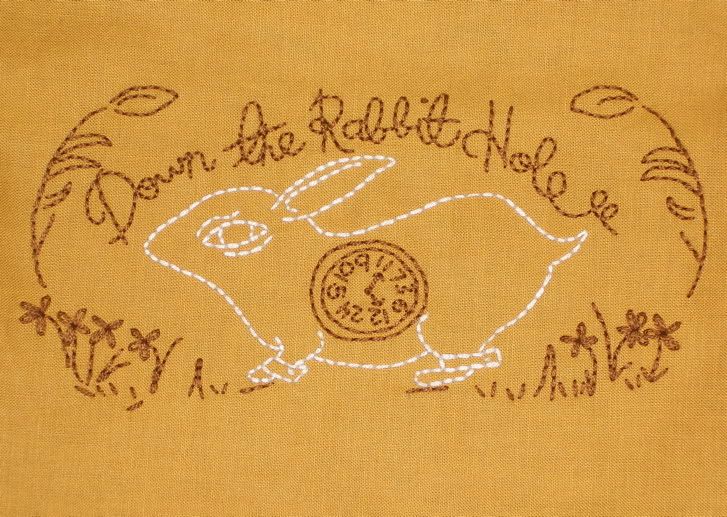 The pouch: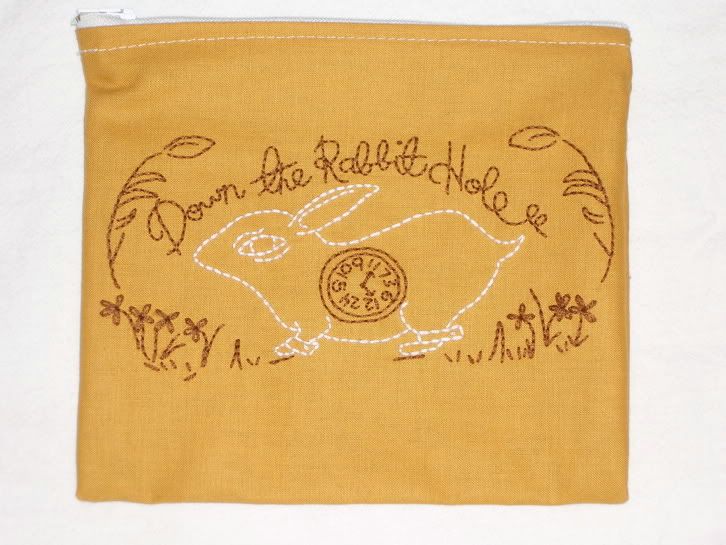 The lining: