finished ages ago, but sewn up today because it's lovely and sunny and i'm in need of cooler things to wear!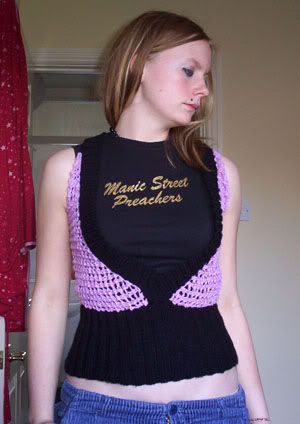 made with cheapo black acrylic and some r2 paper i hoped to stashbust - though i only used half a ball!
twas a lovely quick knit, though the ribbing did get a bit tedious. it's a bit too small for me, but i'll still wear it.
couldn't get a picture of the back - there are some here though -
http://glampyreknits.tripod.com/glampyrephotos/id103.html
(ps, first proper post - eee!)