ok so I received last week. We're moving so bear with me.
I received an AWESOME package from xXescapethefateXx.
2 soaps
A leaf bracelet and necklace
And a gorgeous pillow.
Unfortunately the pillow is packed in a bag in my moms car and she is out running errands so my partner can post a pic of it or I will do it later when she gets home.
For now here is a picture of the bracelet, necklace, and soaps.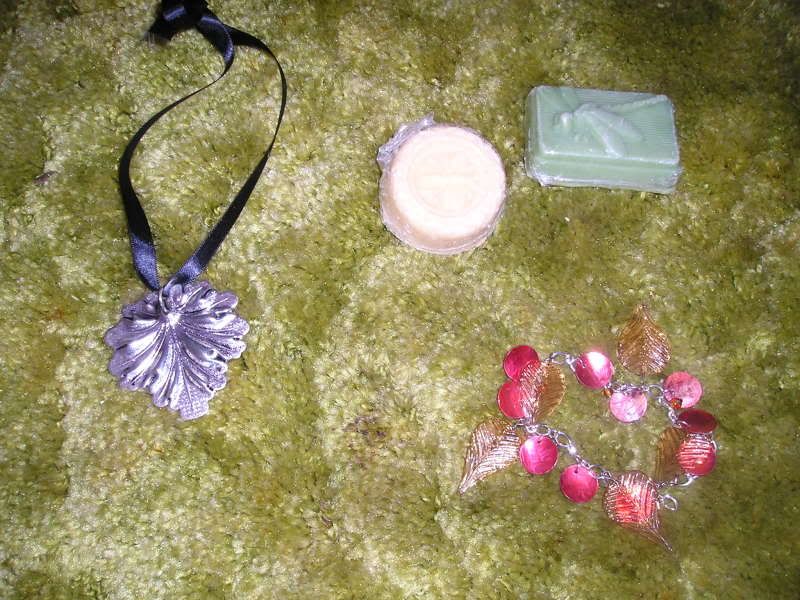 Thanks so much xXescapethefateXx!!!