hello! I made these star wars pictures for my boyfriend. I just painted canvas paper black and splashed gold and silver paint on it. then I cut out these star wars snowflakes I found here:
http://mattersofgrey.com/diy-star-wars-snowflakes/
painted some dollar store frames and bada bing- super easy.
I didn't take pics before I framed them so please excuse the glare.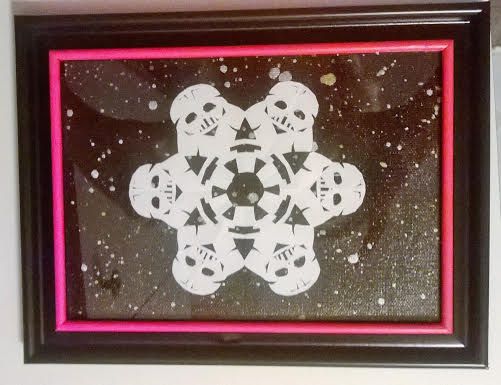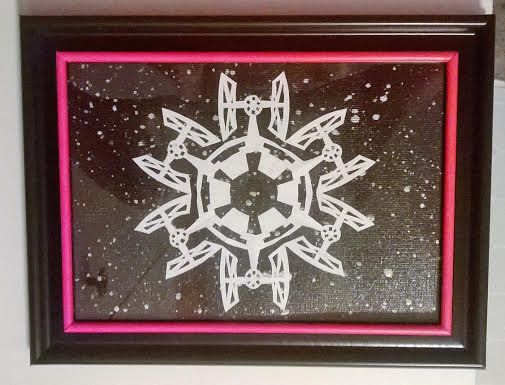 thanks for looking!