So, my Grandma died last fall and as a sort of weird homage to her, her daughters and granddaughters all made red dresses for the funeral. We did this because she taught our family to sew and her favorite color was red.
Anyway, I inherited her patterns, so I used one of them to make my dress (with a lot of help from my mom!).
The pattern is Butterick 7750
And here's me in my dress....I added waitress cuffs because the sleeves seemed a little blah as they were.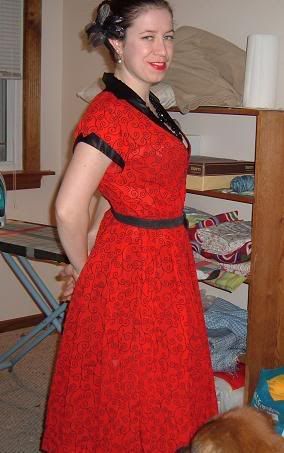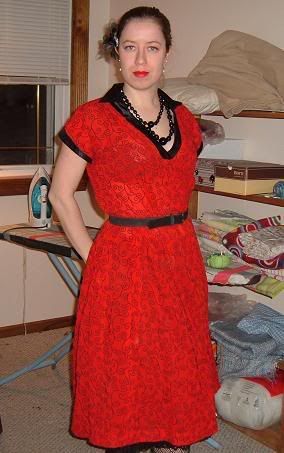 And a big thanks to my dog for getting in the shot!