I'm sure you've all seen this one before, but here it is anyway.
I got the idea after seeing this:
http://geekologie.com/2006/11/idisguise_hides_your_ipod.php
but realized I could get the same thing for free. So I asked my dad to drill a hole in an Altoids case and voila.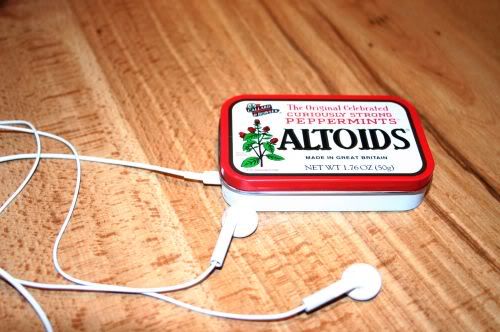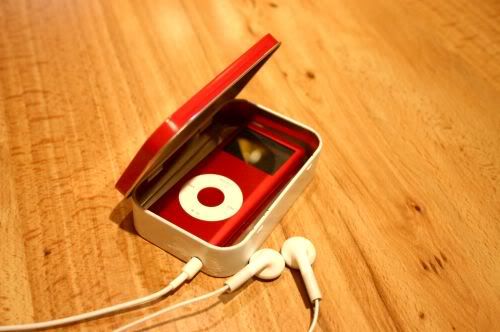 I love how the colors match.