I'm in love with Beth Doherty's Amigurumi book.
Here is my first amigurumi influenced by her Strawberry.
This is Hoshi the Panda Bear, she is for my dear friend Heather.
I gave her a star barrette (Hoshi means star in Japanese):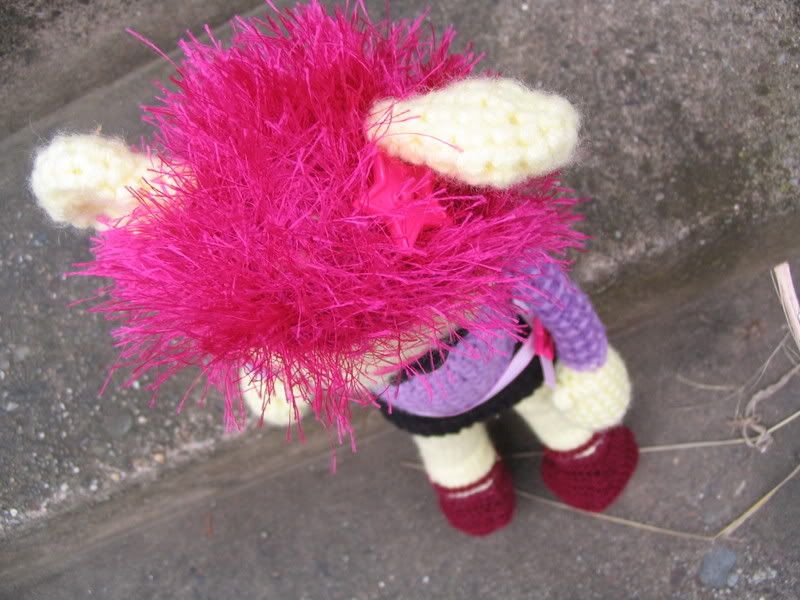 a necklace: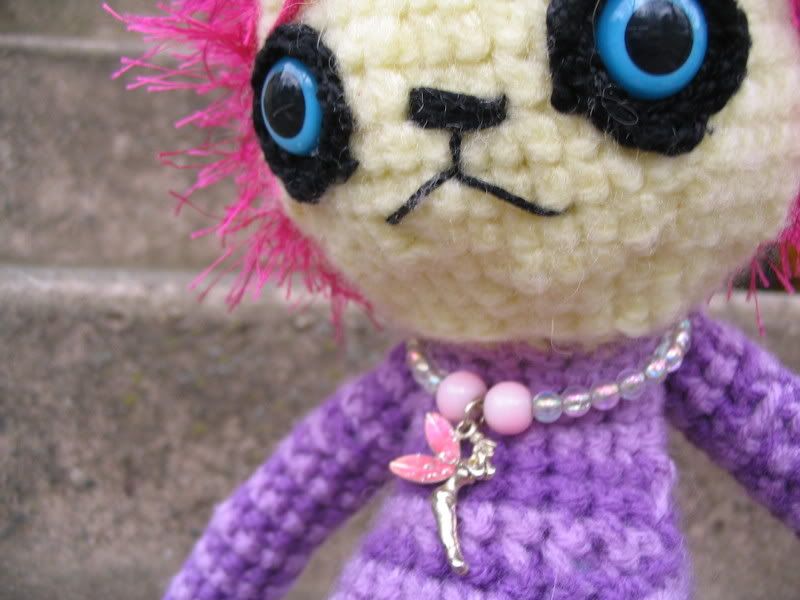 cute little mary janes w/ a pink button (brad):
and some lacey panties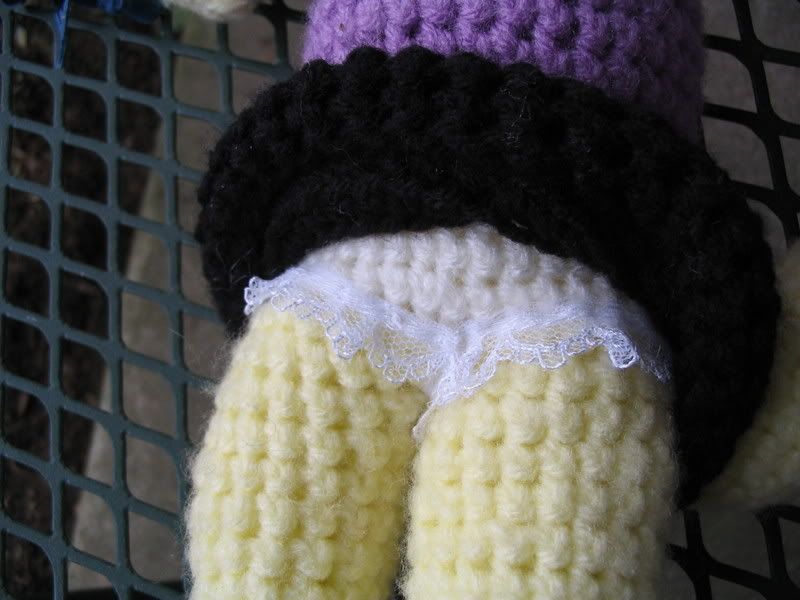 I hope you like her as much as I do!