and the craftster wagon too for that matter.
ive been so busy with the kiddos and school and now summer vacation. not to mention adding a 5th child to my fantastic four by taking on a full-time babysitting gig. (imagine this....its a humid 97 degree afternoon....im outside trying to explain watering restrictions and heat exhaustion to my 3 boys ages 6-9, all the while biding my time till the perfect moment to whip out the handy-dandy mosquito repellant hidden behind my back and soak the little devils....2 hits, 1 miss....then i come inside to my lovely air conditioned home and plop on the couch for a moment before deciding what id least hate to cook for dinner and there they are....my 4yo oh-so-precious daughter in the middle of painting the shirt and arms of my 3yo godson....with
MODGE PODGE!!!......yeah, that was last friday) whoooohoooo!
anyways!
with what little time ive had to myself, i seem to have themed each of the last 4 months with a new idea that I thought would consume less time but still satisfy my need to create....boooo, never settle for less!
THANKFULLY, things are finally falling into place, routines are being learned and the chaos is getting manageable so im finding the time to spend a little longer "working". i got to do my first custom bag order in months yesterday and by golly, miss molly, i think the purse bug is
BACK
!!!
not only have i missed "pursing", ive
really
missed lurking around here. i think i have clicked every new post since march or so in the past hour, lol. im just drooling over what everyone has been doing. then i remembered why i like it here. everyone is so creative and kind enough to share their own work as well as advice, experiences and opinions. you guys really inspire me to get it together and start making and sharing my own goodies.
so, without further ado and
ba
bb
li
ng
..
the super-quick, super-enthusiastic 4 month recap of what i have been doing and
not
doing...
february was unofficially wallet/zippered pouch month i do believe. i got on this kick and made like 30 of them...then burned out
march was key fob month, not a bag persay, but they do
carry
your keys
(still making a few of these actually, lol)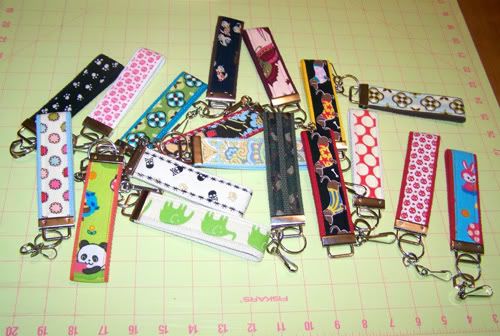 ah april, I actually made a purse!!!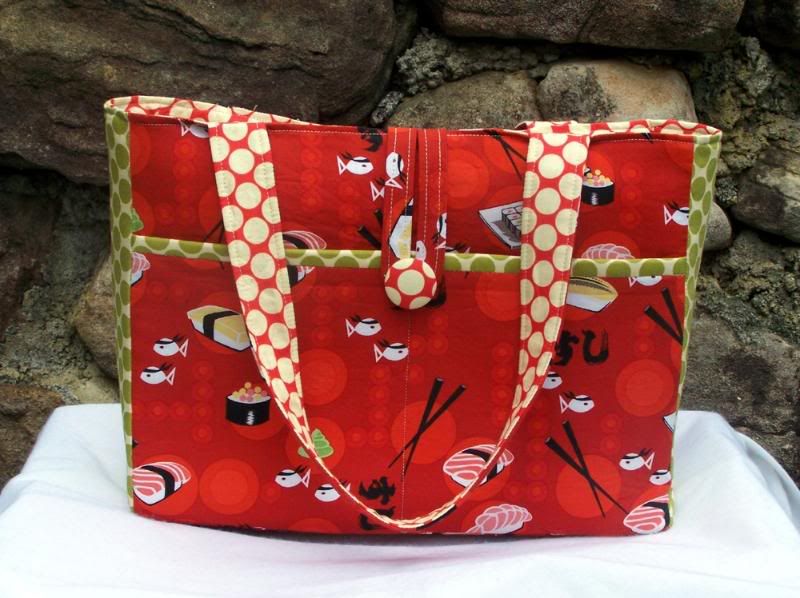 may was almost completely void of things that carry stuff
YAY for June!!! 3 purses in 2 days!!!.....hey thats
big
for me
i dont have a pic of the custom i did and im kicking myself now. so try to imagine the skull print one with pink hippy van fabric instead. it was awesome, i swear.
this one was an exact copy of the custom bag, but with my favorite fabric....my friend manipulated me out of it in less than an hour!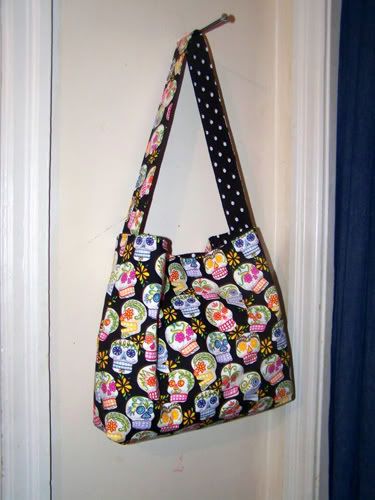 and this is a slight evolution of the same bag, but with a cheerier print. it screams
summer
to me...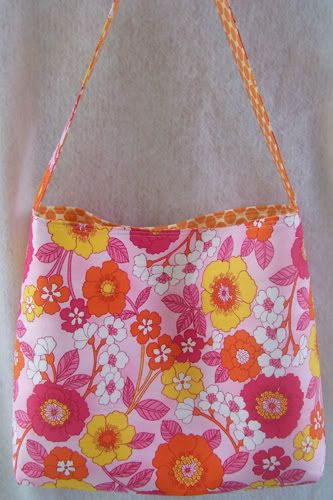 ive gotten a lot more requests from friends and family for versions of the bags above and since they offered money, i assume they aren't just being nice, lol. so yay, i really feel like im getting my purse mojo going again. im actually giddy
Viva la Craftster!!!
Nikki