sorry for the delay in getting these pikkies up.
This lovely doll is wearing a shirt made out of the floral fabric I sent, cord trousers with a monkey on them (I find these adorable!), and a little handbag made out of the matching fabric.
bluebubble you are very clever if I think you knitted that shawl? love it! And a little bracelet made out of the trim I sent.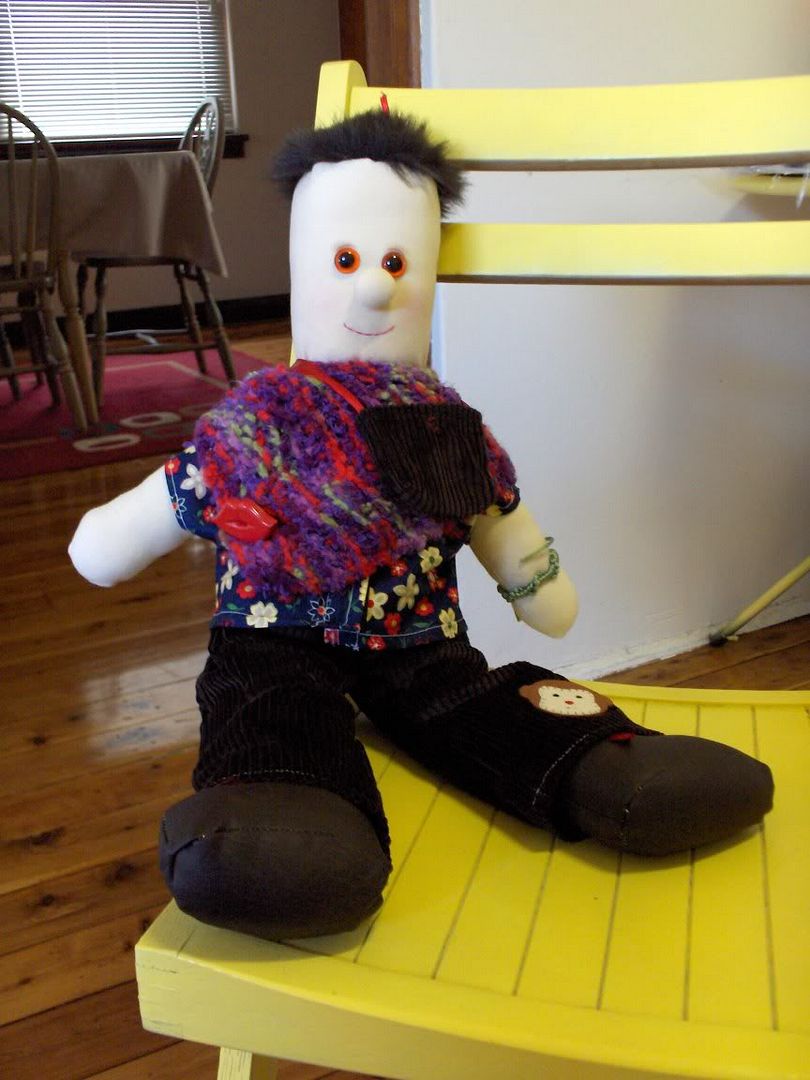 Great swap! Might consider doing it again, I'm always so easily persuaded