since qazicat has cleared it, i will post what i sent to ruthiemiserable. according to the post office, she's received, but i have yet to hear from her....i sure hope she likes everything!
i made a large pin-up girl purse, lined in cherry print fabric. looks familiar, right, primashonna??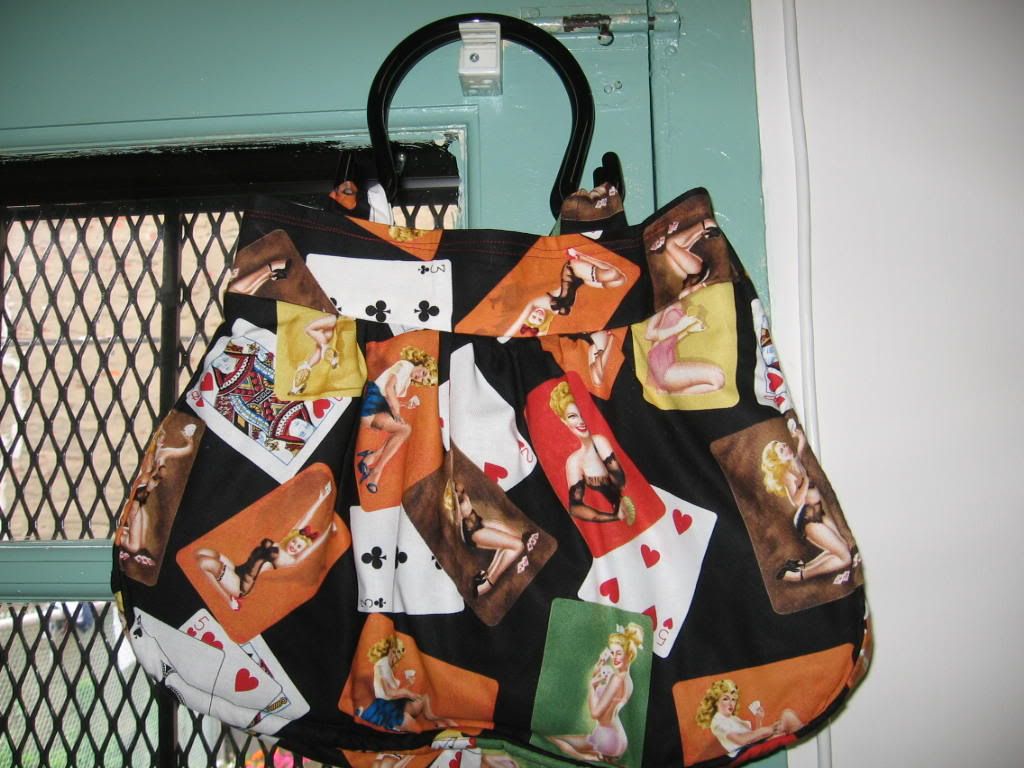 the lining: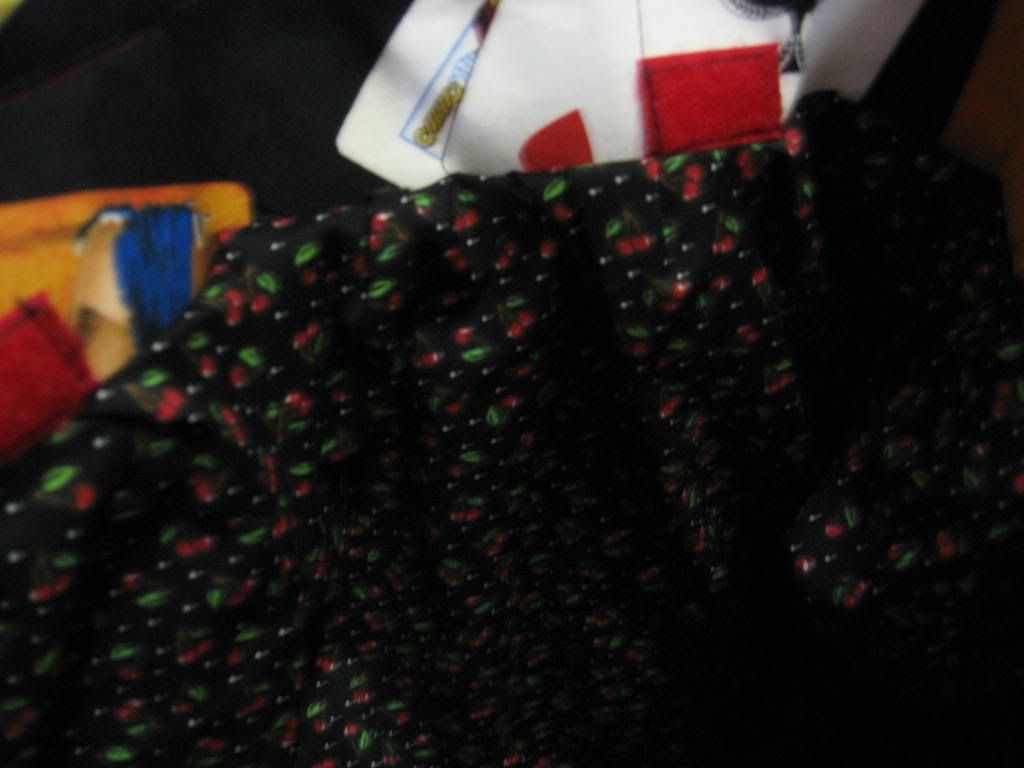 a pleather varga girl luggage tag: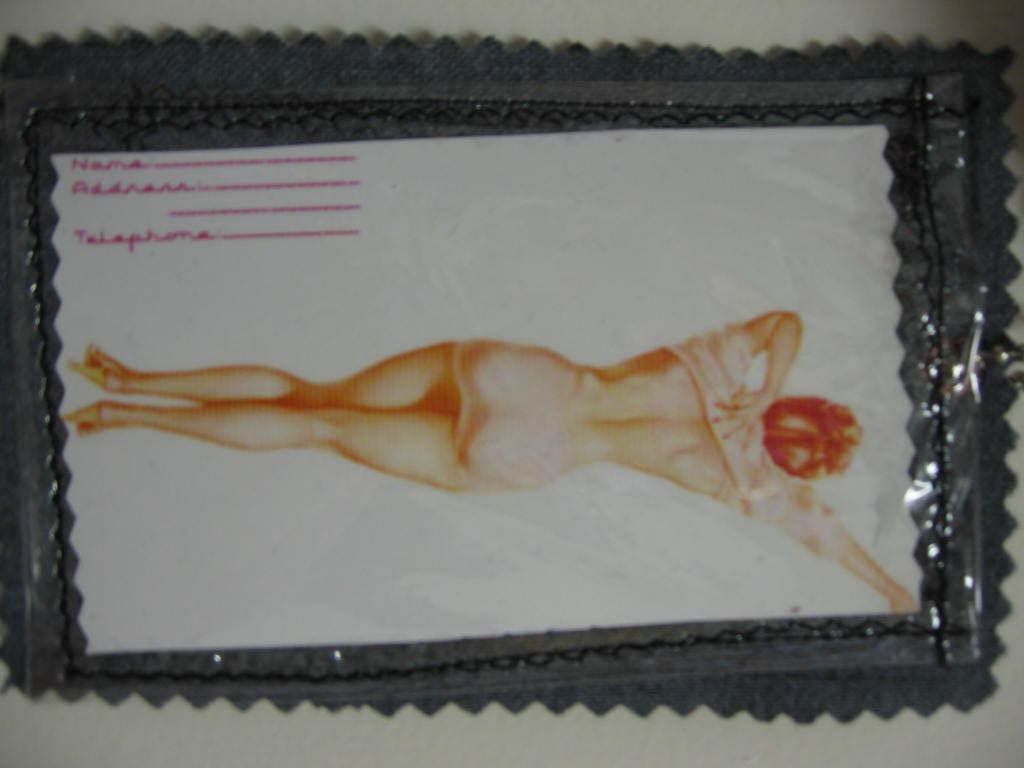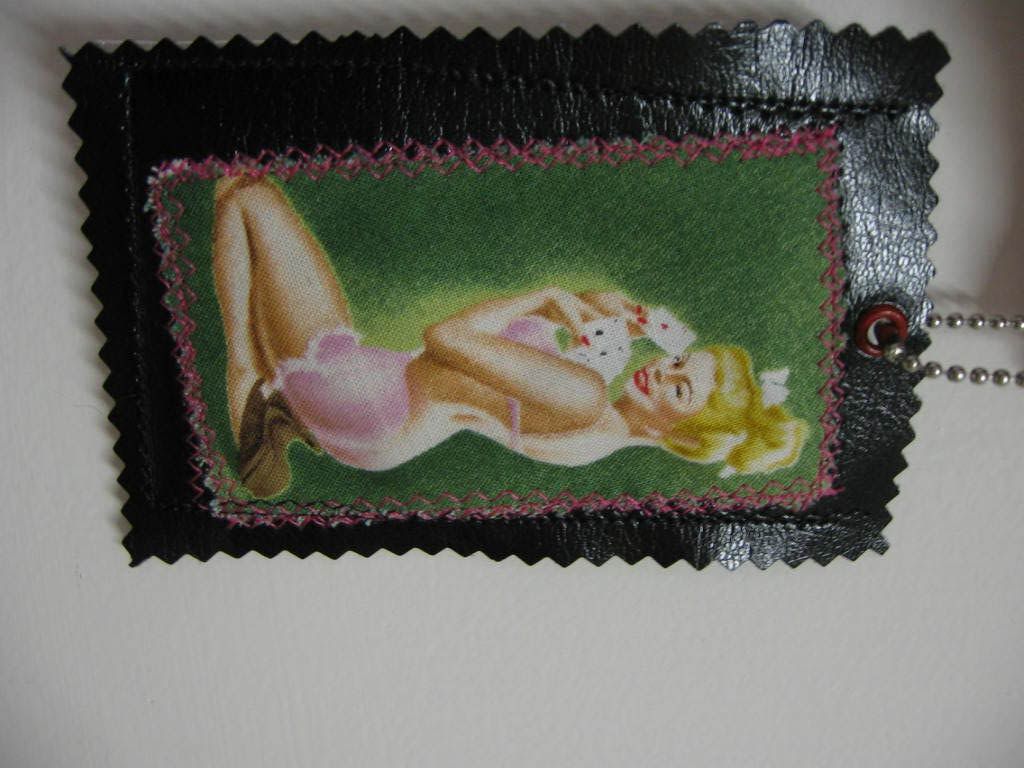 a pendant strung onto velvet ribbon: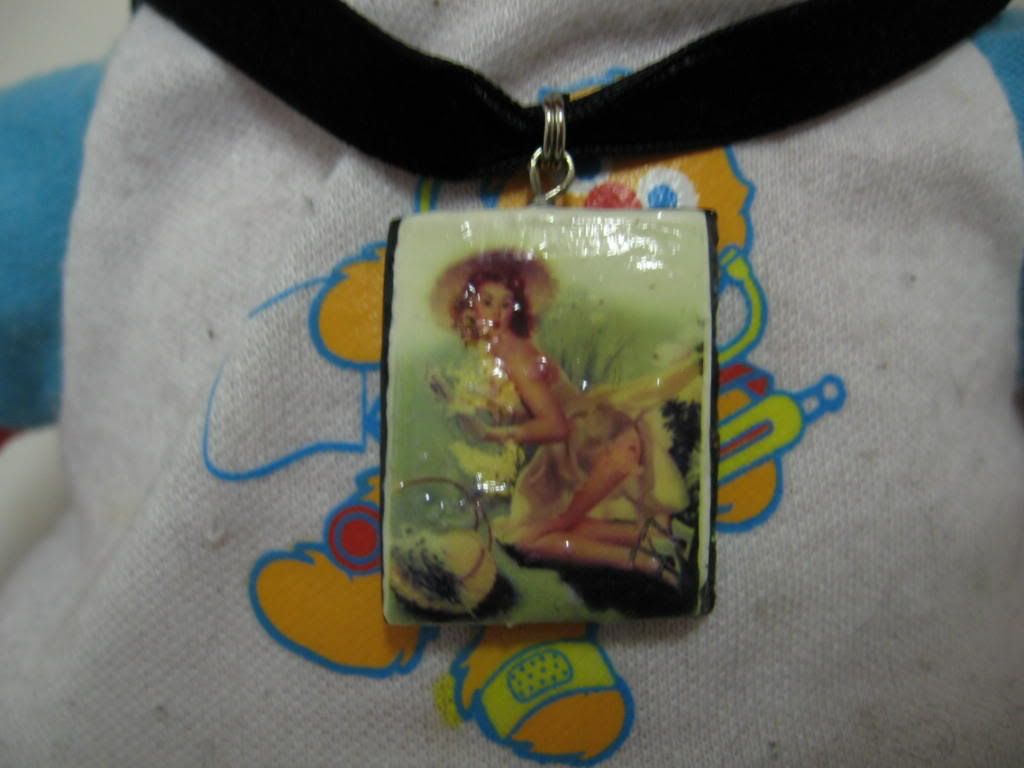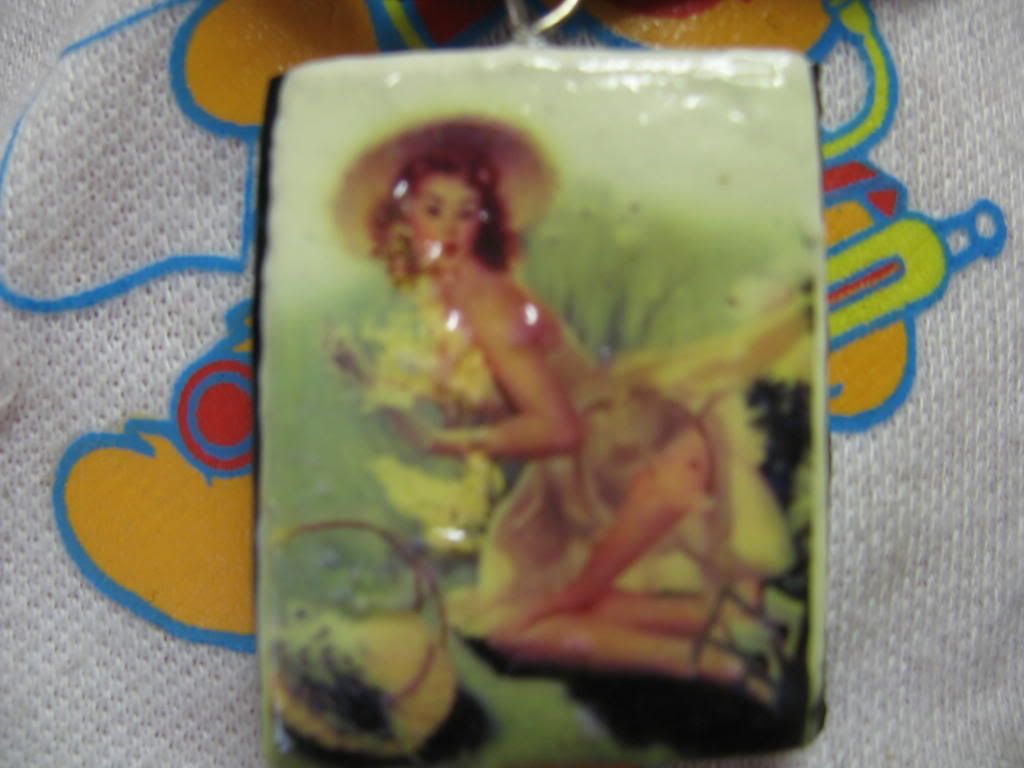 i also made a 5 pack of marble magnets with random pin up images, though i didn't photograph that for some reason...hrm.