I GOT MY PACKAGE!!!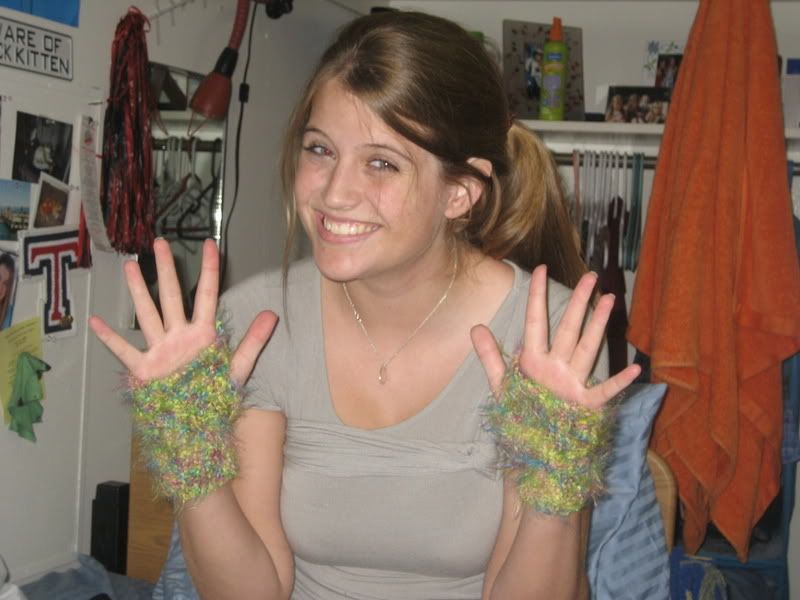 This is me in my dorm with my super soft fingerless gloves on. Yay!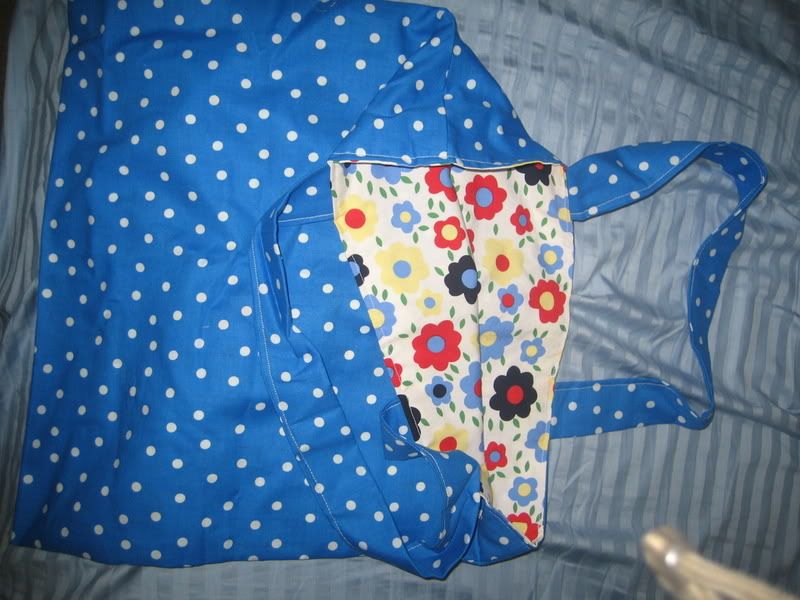 I also got a resuable and reversable shopping bag. I already used this at the grocery store!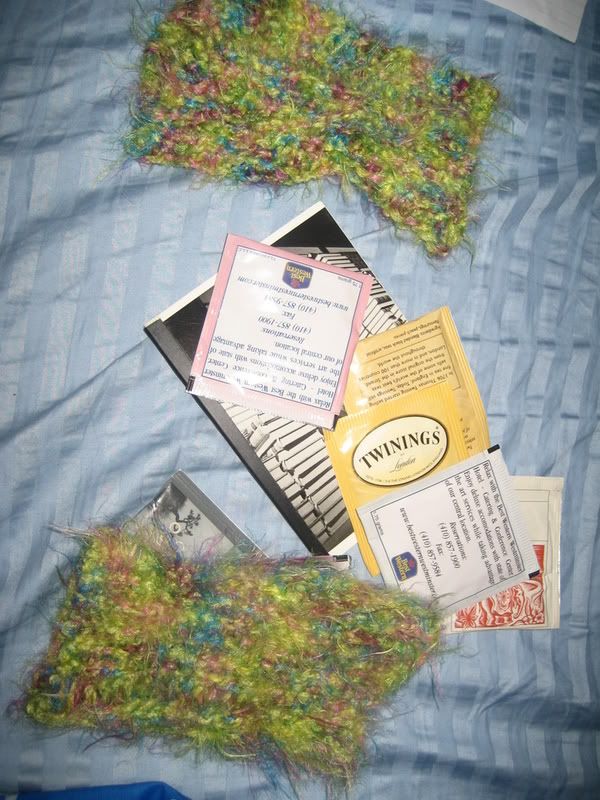 She also sent me a few extra goodies including a notebook, some tea, a little Aztec pride charmy business and a nice long letter.
Thank you soo much for the package, portmanteaux! I loved it all and I am very excited to try your tea.