This is my first try ever at a corset. I was watching the DIY Network and they have a show called Stylelicious and some chica wrapped her friend in duct tape to get a corset pattern. My boyfriend had way too much fun taping me up. This is a very effective and accurate way to make a quick corset pattern without any measuring.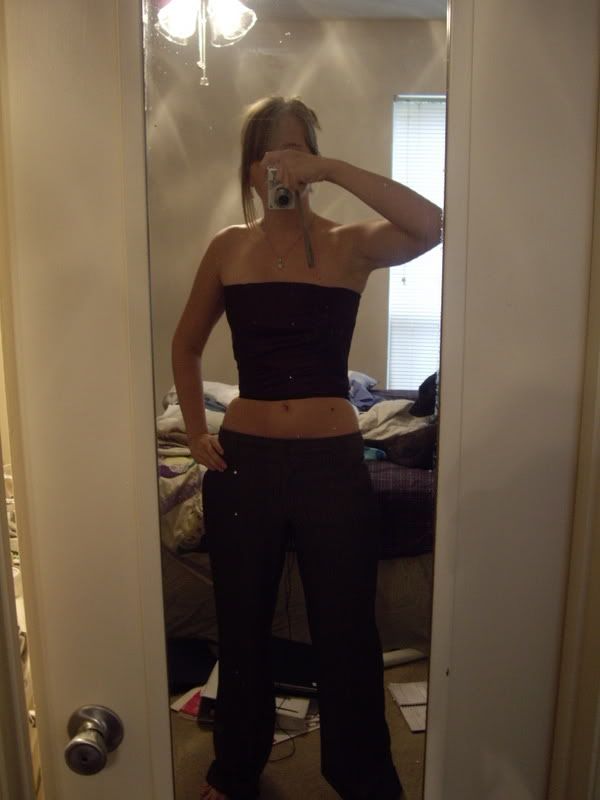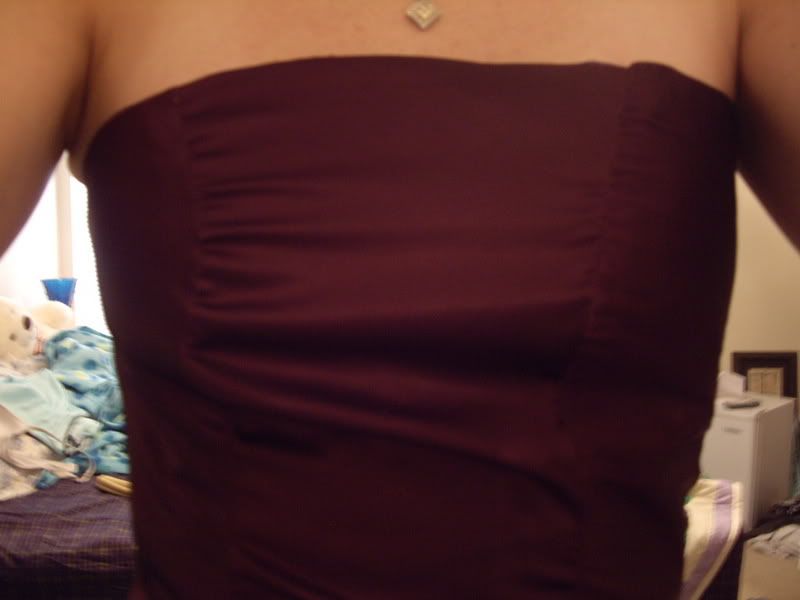 Princess seams are a pain w/ satin. GRR!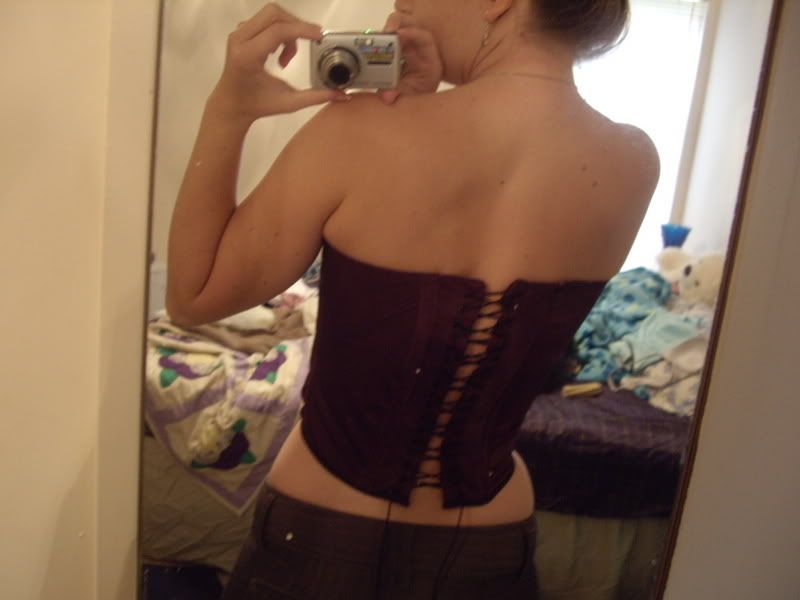 Bad back lacing attempt. It's hard to lace yourself up when you're the only one doing the lacing.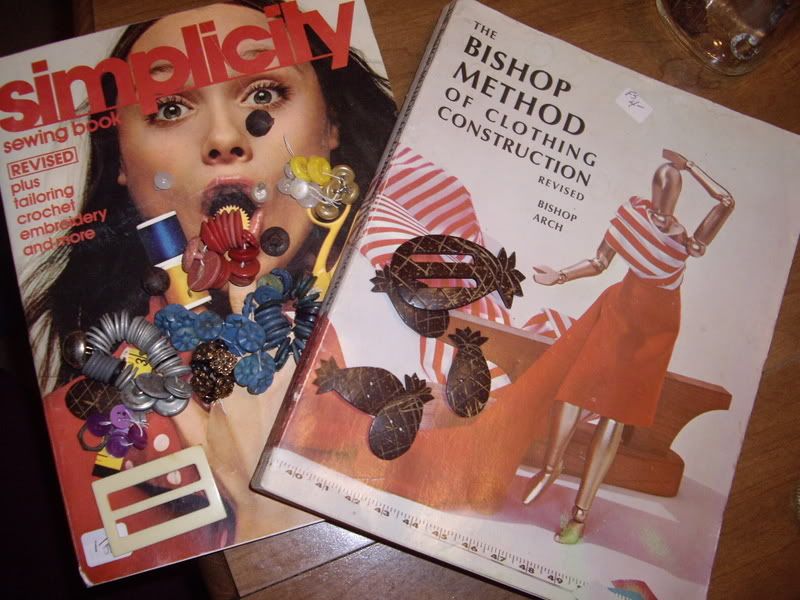 This is just to show off my amazing finds at this lil backwoods Alabama store. That's a Simplicity Clothing Construction book, a Bishop's Method of Construction book and oodles of vintage buttons including some ancient solid leather buttons (even the loop hole is leather!).
Comments?? Critiques??? Suggestions??