Hi people. this is my first time posting in the jewlery section. I went to southwest Ireland with my college a couple weeks ago, and found these amazing guitar picks while shopping in Tralee. I immediately thought they would make great earrings, so i bought 4 of them; two to play with and two to make earrings out of. They were 50 cents euro each. so yesterday i bought some earring making stuff at jo-anns, and it was on sale!
i cut equal lengths of chain, attached them to the earring part, then attached a larger loop to the bottom. to poke holes in the picks, i heated a thick needle with a candle and then poked it through. it went fairly easily, and the excess plastic came off really easily. i then put the picks through the bigger loop thing and closed. the total cost for everything was under $5, and i still have plenty of chain and earring parts left.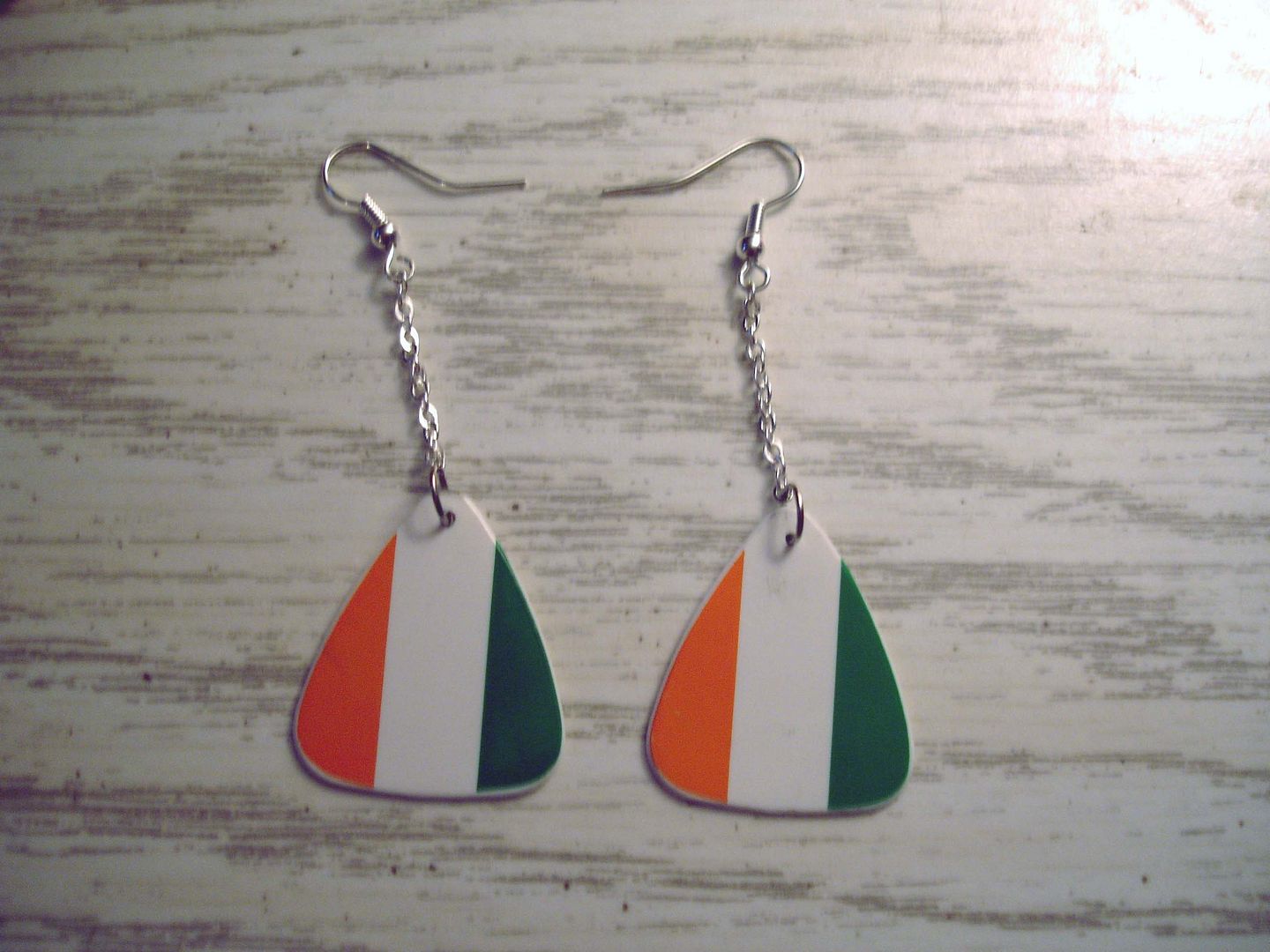 (technically the flag is green, white, and orange, not the other way around, but i wanted the picks to look the way they do. i looked it up though, and found that the OLD irish flag was orange, white and green, so technically i'm not wrong)
and on: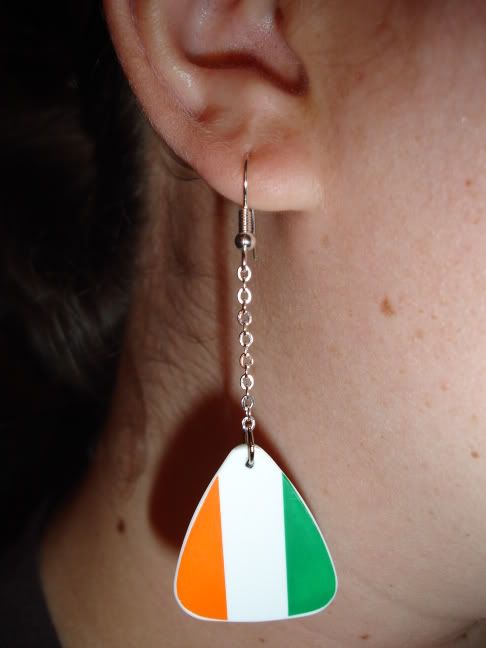 thanks in advance for looking, and let me know what you think!